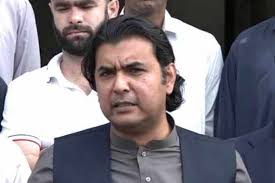 Islamabad: Senator Mustafa Nawaz Khokhar, the Spokesman to the Chairman Pakistan Peoples Party, Bilawal Bhutto Zardari has thanked all the political leadership to participate in the APC on the invitation of Chairman Bilawal Bhutto Zardari.
He congratulated the people of Pakistan for the establishment of Pakistan Democratic Movement (PDM) for real democracy in Pakistan.
Senator Khokhar said that all political parties have presented a national narrative for parliamentary democratic system in Pakistan. PDM is a continuation of struggle moments for democracy like MRD and ARD and is an alliance against anti-democratic forces in Pakistan. The unanimous communiqué promises civilian supremacy, constitution and rule of law. It promises to safeguard democracy.
He said that we will protect every single point of the communiqué. There will be no compromise on civilian supremacy. Soon the nation will get rid of this incapable government and real democracy will be restored.
The government of fake mandate is shivering since the APC was announced, Senator Khokhar concluded.