Italy: Venice stays dry at high tide thanks to flood barrier success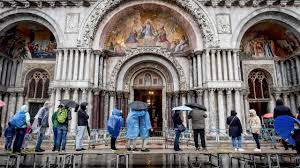 Venice: Venice has been successfully protected from high tide for the first time thanks to its long-delayed flood barrier system which swung into operation on October 3, to cheers from residents of the canal city.
Ahead of the expected high tide of 130 cm, the city switched on the computerised Mose flood barrier, activating the 78 mobile dams that separate the city's lagoon from the Adriatic Sea.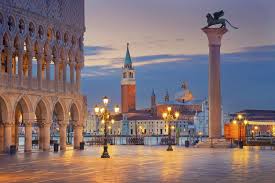 The yellow sluice gates, which were tested in July, rose above the water to seal off the lagoon's three inlets at Lido, Malamocco and Chioggia, as Venetians waited with bated breath.
Venice tests flood barrier months after devastating high tide When the tide's peak arrived at midday, however, the city's St Mark's Square remained largely dry, in a what was a crucial test for the barrier system, reports Reuters.
Venice mayor Luigi Brugnaro was on hand to toast the success of Mose, tweeting "Today, everything here is dry," adding "Pride and joy." The multi-billion-euro scheme, designed in 1984, has been plagued by corruption scandals and multiple cost overruns since work began in 2003.
The project's delays came under sharp scrutiny last November when Venice was devastated by 'acqua alta' high waters submerging the lagoon city in the second-highest tide since records began in 1923.
The Mose system is designed to protect Venice from tides of up to three metres, however some experts believe this may not be high enough to cope with future high tides if sea levels continue to rise.
The Consorzio Venezia Nuova is responsible for overseeing the scheme on behalf of Italy's transport ministry and the Venice Water Authority.
The project's official title is MOdulo Sperimentale Elettromeccanico (Experimental Electromechanical Module) but it also carries a reference to the biblical prophet Moses who parted the waters of the Red Sea.