Bilawal Bhutto condemns Safdar's arrest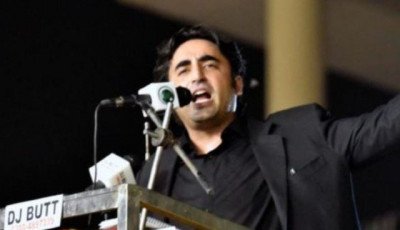 Karachi: Chairman Pakistan People's Party (PPP) chairman Bilawal Bhutto Zardari has condemned the arrest of Mohammed Safdar, spouse of Maryam Nawaz Sharif, adding that he was shocked to hear about the incident.
Talking to Maryam Nawaz Sharif over telephone, the PPP Chairman expressed complete solidarity with her adding the manners in which the arrest was made is against the traditions of Sindh.
Bilawal Bhutto Zardari said that the Sindh government was not informed about the arrest and he has asked the Chief Minister, Sindh to investigate the incident fully and to take all measures to secure Safdar's release.
Meanwhile, Former President of Pakistan Asif Ali Zardari spoke to PDM President Maulana Fazalur Rehman over the telephone today.
Both the leaders discussed the political situation and developments in detail and pledged that the struggle for restoration and strengthening of democracy will continue despite hindrances.