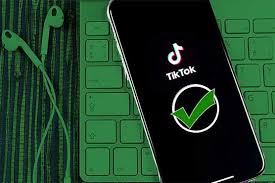 Lahore: Pakistan Telecommunication Authority has decided lift ban from TikTok after assurances from the management from the app.
PTA, in a tweet, said that TikTok is being unlocked after assurance from management that they will block all accounts repeatedly involved in spreading obscenity and immorality. TikTok will moderate the account in accordance with local laws, it added.
TikTok was blocked on October 9 for failing to filter out "immoral" content. The Pakistan Telecommunication Authority (PTA) issued a formal press release notifying the decision, saying that In view of number of complaints from different segments of the society against immoral/indecent content on the video sharing application TikTok, Pakistan Telecommunication Authority (PTA) has issued instructions for blocking of the application.
It further said that despite issuing a final notice to the application and giving considerable time to respond and comply with the Authority's instructions for development of effective mechanism for proactive moderation of unlawful online content, the application failed to fully comply with the instructions, therefore, directions were issued for blocking of TikTok application in the country.