Pakistan excited at 70 years of diplomatic ties with Iron Brother China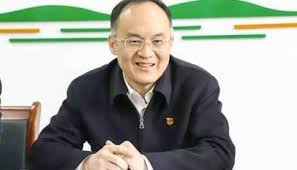 Gwadar Pro
Islamabad: Pakistan is excited as it is about to complete 70 years of diplomatic relations with Iron Brother China, the country's top diplomat said.
All-weather-friends Pakistan and China had established diplomatic relations on May 21, 1951.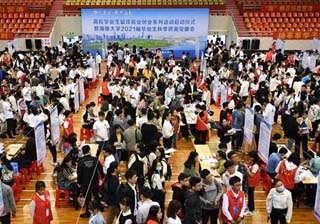 Foreign Minister Shah Mehmood Qureshi told Gwadar Pro that the 70th year was yet another milestone in the history of a permanent fri4ndship and trust. "We will celebrate this event in style. We are very excited about this. China has always been on our side during this long and sweet journey," he maintained.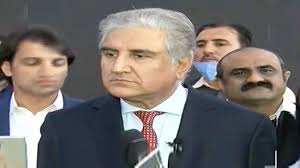 Pakistan-China relationship has built on the strength of its successive achievements, and has become formidable with each passing day and year. The leadership of both countries is committed to taking this relationship forward.
Pakistan and China enjoy close and friendly relations since the establishment of diplomatic relations in May 1951. Pakistan was one of the first countries that recognized the People's Republic of China.
Over the years, the relationship has blossomed into an "All-Weather Strategic Cooperative Partnership". Pakistan considers China as one of its closest friend and partner and China considers Pakistan as its "Iron Brother."
The bilateral relationship between the two neighbouring countries is characterized by feelings of mutual trust, respect and goodwill towards each other. There is a regular exchange of visits at the highest level between the two countries. The strategic cooperation between Pakistan and China has grown over the past several decades.
Economically, China is Pakistan's largest trading partner and a major investor, especially in infrastructure and energy sector. During 2018, bilateral trade between the two countries reached $ 18 billion.
With the official launch of China Pakistan Economic Corridor (CPEC), the bilateral relationship has been elevated to a higher level. CPEC is a flagship project of Chinese President Xi Jinping's initiative of "One Road and One Belt."
It aims at enhancing connectivity and improving infrastructure between Pakistan and China. Several projects are being implemented under CPEC, for enhancement of infrastructure and generation of energy. People-to-people contacts are an important aspect of the bilateral relationship. The year of 2015 was celebrated as the Year of Friendly Exchanges between Pakistan and China and several high profile events were organized including seminars, exchange of visits and cultural events to highlight people-to-people interactions.
High Level visits are the hallmark of China-Pakistan bilateral relations. This year, at the invitation of Xi Jinping, President of the People's Republic of China, Dr. Arif Alvi, President of Pakistan, visited China from March 16-17.
Last year Prime Minister Imran Khan had visited China from October 7-9 at the invitation of Chinese Premier Li Keqiang. Chinese Vice President Wang Qishan visited Pakistan from May 26-28, 2019. His visit came after Prime Minister Imran Khan's previous trip to China from April 25-28 April, 2019.
Prime Minister Imran Khan had paid his first official visit to China on November 2-5, 2018. The visits of ministers are a regular feature. Top officials keep on exchanging visits throughout the year.
Pakistan-China Defence collaboration forms the backbone of the relationship. The cooperation spans high-level military exchanges, structured defence and security talks, joint exercises, training of personnel in each other's institutions, joint defence production and defence trade.
The militaries of the two countries have institutionalized three tiers of bilateral consultations to enable close cooperation at all levels. There is an extensive range of cooperation, including joint ventures, for the production of military equipment, aircraft, submarines and tanks. China is also the recipient of the largest number of military training officials from Pakistan.
China is currently Pakistan's largest single trading partner; while Pakistan is China's second largest trading partner in South Asia. Major imports from China include machinery and mechanical appliances, metals, chemical products, mineral ores, plastic scrap and transport equipment. Main exports include cotton yarn, cotton fabric, rice, leather and fish products.
In recent years, the bilateral trade volume between China and Pakistan has increased rapidly with stable commodity structure. However, despite robust investment from China, bilateral trade remains anemic.
China's imports from Pakistan reflect a downward trend whereas China's exports to Pakistan are on an upward trajectory. Bilateral trade, which stood at $ 1.3 billion in 2002, reached $ 19.08 billion in 2018. Imports from China stood at $ 12.7 billion and exports from Pakistan to China at $ 1.85 billion in 2019.
To enhance bilateral trade volume, the two countries signed the 2nd Phase of China Pakistan Free Trade Agreement (CPFTA) during the Prime Minister's visit in April 2019. CPFTA-II became operational from 1st January 2020. It would ensure provision of level-playing field in terms of concessions vis-à-vis other competitors; robust safeguard measures for protection of domestic industry; improved tariff reduction modality; higher liberalized import value from China and lesser import value for Pakistan and attracting FDI into SEZs.
According to the State Bank of Pakistan Annual Report 2018, during Financial Year 2018, China was the biggest investor in Pakistan with an investment of $ 1.591 billion out of a total of $ 2.537 billion which amounts to 63% of total FDI. With the initiation of CPEC, there has been an upsurge in investment flows into Pakistan especially in infrastructure and energy sectors.
Pakistan and China have constituted a Joint Cooperation Committee (JCC) to implement CPEC. The JCC is co-chaired by Pakistan's Federal Minister for Planning, Development and Reform and Vice-Chairman of China's National Development and Reform Commission. It is supported by 8 Joint Working Groups covering the various areas of cooperation as including: (i) Energy, (ii) Transport Infrastructure, (iii) Gwadar, (iv) industrial cooperation, (v) Planning & Finance, (vi) Security, (vii) Socio-Economic Development, and (viii) International Cooperation. Two new JWGs have been added. The ninth and tenth JWGs on Science and Technology and Agriculture have been established in March 2020 during the visit of the President to China.
Nine JCC meetings have been held to date, with the last one taking place on 5 November, 2019 in Islamabad. Next meeting of the JCC is scheduled to be held in China in November.
FM Qureshi said Chinese President Xi Jinping's visit at his convenience was being eagerly awaited in Pakistan. "Both sides understand that his visit will be of an extraordinary nature. For that there is a need to understand the flux in regional and international situation and also to prepare before his trip," he said.
The FM said Pakistan-China ties were higher than Himalayas and were set to touch new peaks as the two friends complete 70 years of diplomatic ties.
Former Pakistan ambassador to China Naghmana Alamgir Hashmi said the 70th anniversary of the establishment of bilateral diplomatic ties next year and this will be a "special moment."
"The two brothers (Pakistan and China) will celebrate it as per the people's expectations. This is a huge event. My stay in China as the ambassador and in other capacities had been memorable," she told Gwadar Pro.