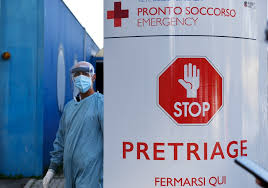 Rome: Based on the latest data presented by Italy's health authorities on Friday, three red zones and two orange zones will be downgraded this weekend.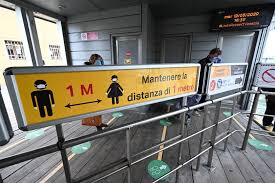 The red-zone regions of Calabria, Lombardy and Piedmont will become orange zones. Orange zones Liguria and Sicily will turn yellow.
Italian health minister Roberto Speranza will sign an ordinance on Friday night, and the changes will come into effect from Sunday November 29th.
The ordinance will also renew current measures in Campania, Emilia Romagna, Friuli Venezia Giulia, Marche and Tuscany.
This means that as of Sunday the regions will be divided as follows:
Red (high risk) zones: Tuscany, Abruzzo, Campania, Valle d'Aosta, province of Bolzano.
Orange (medium risk) zones: Puglia, Calabria, Lombardy, Piedmont, Emilia Romagna, Marche, Umbria, Basilicata, Friuii-Venezia-Giulia.
Yellow zones: Liguria, Sicily, Sardinia, Lazio, Molise, Veneto, province of Trento.
The classificatons are made based on the coronavirus situaton locally according to each region's weekly health data.
This week, the data showed a decrease in the incidence of Covid cases nationwide over the last 14 days.
Though the latest health data shows that the second wave has peaked in some regions, health experts stress that the epidemic a long way from over.
Some regions are expected to reach the peak around Christmas, while in others the data is not following a steady downward trend.
People in the highest-risk zones are told to stay within their comune, or municipality, and are only allowed to leave for work, study, health or other essential reasons.