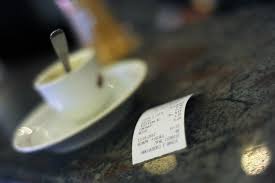 Rome: A government reward scheme offers consumers the chance to enter a million-euro prize draw each time they make a purchase in Italy. Here's how the 'receipt lottery' works.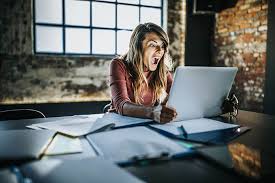 The 'lotteria degli scontrini' is open to shoppers who pay by card or cash, but the biggest prizes are reserved for people who make electronic purchases.
It is just one of several incentives on offer as part of Cashless Italy, the government's strategy to encourage consumers and businesses alike to switch to card payments in a bid to fight tax evasion.
Other bonuses available to those who swap cash for card include 10 percent refunds on card purchases and prizes for people who make the most electronic payments in a certain period.
While the measures have been in the works for a while, they have been bundled into Italy's post-pandemic stimulus package and are mostly due to start from January 2021.
And of all of them, the receipt lottery is the one that offers the biggest potential rewards.
The lottery is designed to achieve several goals at once: boosting consumer spending, encouraging businesses to log sales with tax authorities, and incentivising electronic payments.
Shoppers apply for a personal lottery number that they can show to the cashier each time they make a purchase. Each euro spent earns them one entry into a prize draw, with people who pay by card getting an extra chance to win in a special draw reserved for cashless transactions.
There are prizes for both consumers and business owners: businesses must have an electronic cash register capable of issuing an electronic receipt, or scontrino elettronico, for them and their customers to enter.
The first step is to generate your lottery number, which you can do online here using your codice fiscale.
You'll receive a personal code that you can print out or store on your smartphone. Once the lottery starts from January 1st, show the code each time you make a purchase using an electronic cash register to earn an entry into the draw for each euro you spend.
You have to spend at least €1 for it to count, but after that spending will be rounded to the nearest euro – so if you spent €1.75, you'd get two entries, as you would if you spent €2.40.
You can earn up to 1,000 entries per transaction, by spending €1,000 or more in one go. There's no limit on the number of total entries you can accumulate across all your transactions.
Paying by card or with an app increases your chances of winning by earning you a second entry into a draw specially for cashless transactions.
While you can pay for almost any goods or services you like, the following transactions will not be eligible, at least for now:
There are two prize draws, one for consumers however they pay, and the other for consumers and business owners who make or take cashless payments.
Each draw has weekly, monthly and yearly prizes, all of which are tax-free.
Here's what's on offer in the regular consumer draw: Every week: seven prizes of €5,000 each. Every month: three prizes of €30,000 each. Once a year: one grand prize of €1 million
In the second draw, reserved for electronic transactions, you could win even more: Every week: €25,000 each for 15 consumers and €5,000 each for 15 businesses. Every month: €100,000 each for 10 consumers and €20,000 each for 10 businesses.
You can only win one prize per weekly/monthly/yearly draw, though shoppers who pay by card will be entered into both categories and could potentially win a prize in each.
Winners will be informed either by certified email, if they have a valid posta elettronica certificata (PEC) address, or by registered post to the address where you're officially resident. You can also register to receive an SMS alert.
If you win you'll have to contact the Italian Customs Agency within 90 days to claim your prize, otherwise it goes back in the pot.