Wealth of intangible heritage in China is amazing: Convention secretary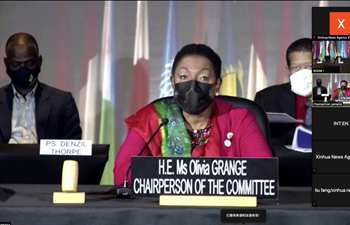 China Economic Net
Beijing: The wealth of intangible heritage in China is amazing, said Tim Curtis, Secretary of the Intangible Cultural Heritage Convention on Friday, as China now has 42 items on the intangible heritage list, the most among all signatory nations of the 2003 Convention.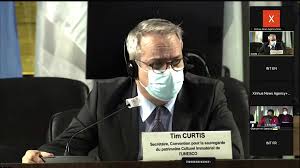 With a huge population, the wealth of intangible heritage in China is amazing, Curtis said at an online press conference. "It's not a surprise since living heritage is actually among people. The more people you have, the more living heritage you will have," he said.
"In the mind of people in China, it (cultural heritage) has become a very popular subject, more and more covered in media and more and more talked about," Curtis said. "China is a committed and active member of this Convention. China has contributed a lot and has done a lot of work in its own country."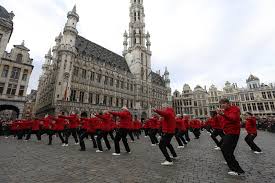 His remarks came one day after Chinese Taijiquan (Tai Chi), a centuries-old martial art and now a popular form of exercise, was inscribed on the United Nations Educational, Scientific and Cultural Organization (UNESCO) Representative List of Intangible Cultural Heritage of Humanity.
Taijiquan, a kind of traditional martial arts, was born in the mid-17th century in a small village named Chenjiagou located in central China's Henan province, before it spread to more than 150 countries and regions, attracting more than 100 million people to practice.
In January 2020, Taijiquan became an official event in the 2026 Dakar Youth Olympic Games.
Another honored entry is "Wangchuan ceremony and related practices for maintaining the sustainable connection between man and the ocean," which was nominated by China together with Malaysia.
The inclusion of Taijiquan and Wangchuan ceremony marks that currently China has 42 intangible cultural heritage items on the list, ranking first in the world.
Apart from Taijiquan and Wangchuan ceremony, the Intergovernmental Committee for the Safeguarding of the Intangible Cultural Heritage has also inscribed 27 other intangible cultural heritage items on the UNESCO list on Thursday.
The list, which seeks to enhance visibility for the traditional practices and know-how of communities, now numbers 492 elements, said Olivia Grange, Jamaica's Minister of Culture, Gender, Entertainment and Sport, who is also the chairperson of the 15th session of the Intergovernmental Committee.
The committee, which composed of representatives of 24 States Parties to the 2003 Convention for the Safeguarding of the Intangible Cultural Heritage, meets once a year to monitor the implementation of this legal instrument ratified by 180 States.
"For the first time this year, Finland, Malta, Paraguay and Singapore had inscriptions on UNESCO's Intangible Cultural Heritage Lists, which now feature elements from a total of 131 States," Grange said.