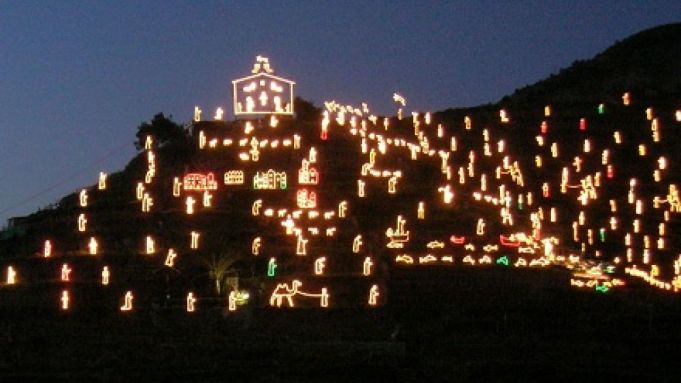 Rome: Manarola, one of the Cinque Terre hilltop villages on the Italian Riviera, is home to one of the largest Nativity scenes in the world, in a magical tradition dating back to 1976.
Every Christmas this spectacular Nativity scene is illuminated with 17,000 lights, powered by eight kilometres of electicity cables, in an installation first created by retired railway worker Mario Andreoli, now aged 92.
The Nativity scene features around 300 figures, including shepherds and fishermen as well as animals, measuring between one and three metres in height.
This year there will be a new statue, of a nurse, in recognition of the heroic role of Italy's medics in battling the covid-19 emergency.
The installation was lit up on 8 December, the feast of the Immaculate Conception, and will remain illuminated until 31 January 2021.
Cinque Terre is a rugged coastline in Italy's Liguria region, comprising the five villages of Monterosso, Vernazza, Corniglia, Manarola and Riomaggiore, all of which are connected by a series of well-worn footpaths.