Djibouti interested in investing Gwadar under CPEC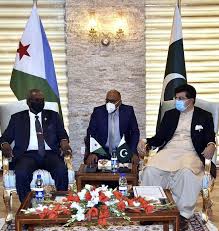 Gwadar: Djibouti has shown interest to invest in the port city of Gwadar, as it features prominently in the China-Pakistan Economic Corridor (CPEC) plan.
The President of National Parliament of Djibouti Muhammad Ali Houmed, who is also the acting Chairman of the African Union Parliament, visited Gwadar Port Authority on Saturday afternoon as he is leading a 12-member delegation to Pakistan at the invitation of Senate Chairman Mohammad Sadiq Sanjrani. The Chairman of the Gwadar Port Authority Naseer Khan Kashani briefed the delegation on the port and ongoing development projects of Gwadar city.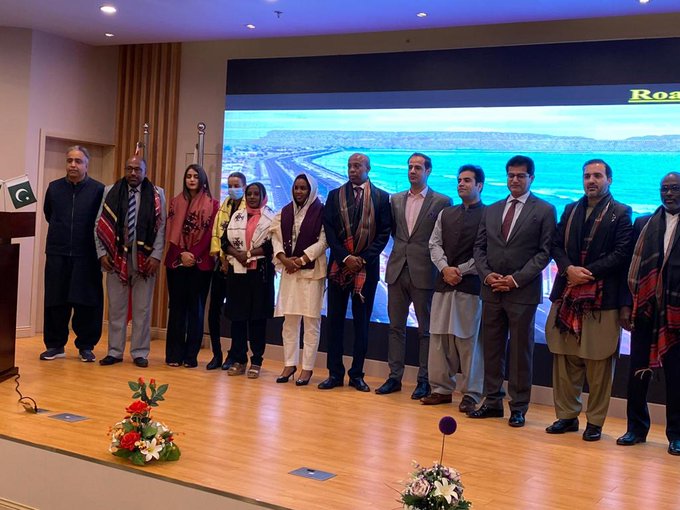 On this occasion, Mr Houmed said he will ask the Djiboutian investors to benefit the "immense potential" of investment in Gwadar.
He said the Gwadar port is of pivotal importance in the region and regional countries should also benefit from this.
Earlier, the Chairman of Senate Mohammed Sadiq Sanjrani said Pakistan had decided to increase its diplomatic missions in African countries in addition to opening its embassy in Djibouti. The decision was taken under "Engage Africa Policy".
The Chairman of Senate said, "Pakistan eyes vibrant interactions to share the experiences in public sector reforms, technical cooperation, infrastructure development and private investment with African countries."
He further appreciated the role of Djibouti in fostering peace and stability among African nations and great support for Pakistan to become the observer member in Inter Governmental Development Authority (IGAD).
Sanjrani expressed the need to build closer meteorological cooperation between Pakistan and Djibouti to monitor and track the movement of locust infest in Red Sea, Arabian Sea and Horn of Africa.