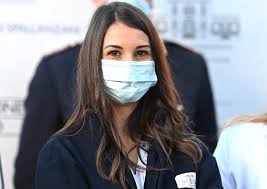 Rome: Less than two weeks into its Covid-19 vaccination campaign, Italy has immunized more than 412,600 people nationwide, according to the Health Ministry's running tally.
That makes Italy one of the fastest-vaccinating countries in the European Union, behind Germany with around 477,000 shots to date. Lazio, the region around Rome, leads the country for the most jabs given so far.
Of the more than 900,000 doses of the Pfizer-BioNTech vaccine delivered to regional health services around Italy since December 27th, to date around 45 percent have been injected.
In Lombardy, the region that has received the most doses by far, the percentage actually administered is less than 23 percent.
While the region has more than 60 distribution sites already in place, authorities have indicated that Lombardy's health service – the best funded and equipped in Italy – struggled to find the staff to operate them over the holiday break.
The EU's drug regulator this week approved a second vaccine by Moderna for use across member states, raising hopes that the roll-out will pick up speed as more doses become available.
But both Pfizer-BioNTech and Moderna's vaccines must be stored temperatures well below freezing, making them harder to distribute widely outside specialized facilities.
Italy has prioritised doctors, nurses and other health professionals for the first round of vaccinations. More than 345,000 have received the shot so far.