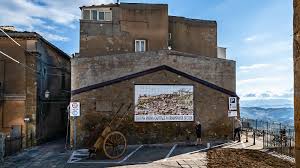 Rome: If you've previously been tempted by the prospect of buying a crumbling house in Italy for one euro, this latest move by a town to lure newcomers might just convince you to take the plunge.
The Sicilian town of Troina is joining the likes of Mussomeli and Zungoli by putting dozens of abandoned homes on the market for less than the cost of an espresso.
In fact, local authorities are so keen to attract new residents to the town's dwindling ancient district, they're offering to help with the renovation costs of buyers who agree to take up residency.
Mayor Sebastiano Fabio Venezia says he hopes the scheme, which launched in late November, will bring a new lease of life to the town's historical center.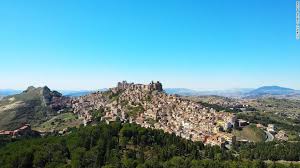 The area has been declining over the past few decades due to many locals packing up and moving to more modern houses around Troina, or leaving the town completely.
"I want to save our old district from the grave and recover its lost grandeur, when it was the Norman capital of Sicily," Venezia tells CNN Travel.
"The ancient urban setting must be restyled in its entirety, and I intend to do so quickly."
In order to speed up sale procedures, Venezia has set up a multilingual task force of housing and legal experts to assist new buyers throughout the process, as well as an online agency, HouseTroina.
Although the one euro homes aren't currently available to view on the site, they are due to be added at the end of January.
"We don't want potential buyers to get lost in bureaucracy or scare them away with tedious paperwork," Venezia explains.
According to Venezia, roughly 30 one euro abodes are immediately available, while another 100 homes are likely to go on the market once the former owners have handed them over to the town hall.
The project currently works on a first come, first served basis. However, if demand increases, the mayor's office will choose between buyers based on the quality of their restyle plans.
Those who opt to buy one of the properties available must agree to the following conditions.
Buyers are expected to pay a deposit guarantee of 5,000 euros, which will be returned to them once the renovation work is complete.
While the final restyle plan can be submitted a year after purchase, the work must begin two years after the buyer acquires the property. Finally, the renovation work has to be completed three years after purchase.
Those who opt for a one euro abode or one of the cheaper upper-level houses within the old center may be granted "restyle bonuses" of up to 15,000 euros, as well as another 10,000 euros for energy efficiency works.
And if you're willing to settle down and become a permanent resident of Troina, but are less keen on taking on the task of renovating a dilapidated property, town officials are willing to provide you with up to 8,000 euros toward buying a home that does not require upgrading.
"It often happens that when visitors pop up asking for a one euro deal they settle at the end for renovated houses that start at 10,000 euros," explains Venezia.