Rehman Malik vindicated in Cynthia Ritchie case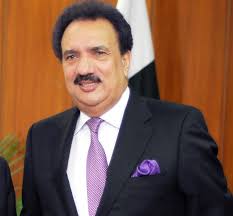 Islamabad: Islamabad High Court Thursday dismissed Cynthia Dawn Ritchie's petition against Pakistan People's Party (PPP) senior leader Senator Rehman Malik after she withdrew the plea.
Legally no appeal can be filed against the decision of Justice of Peace. Senator Rehman Malik had also filed a writ petition in the Islamabad High Court for a counter First Information Report (FIR) as per the advice of his legal team and he has also withdrawn his petition which was tagged with the petition of Cynthai Ritchie.
The Senator's petition had nothing to do with the trial in Justice of Peace where Senator Rehman Malik was exonerated honourably from the charge of assault. Senator Rehman Malik was not available for his comments.