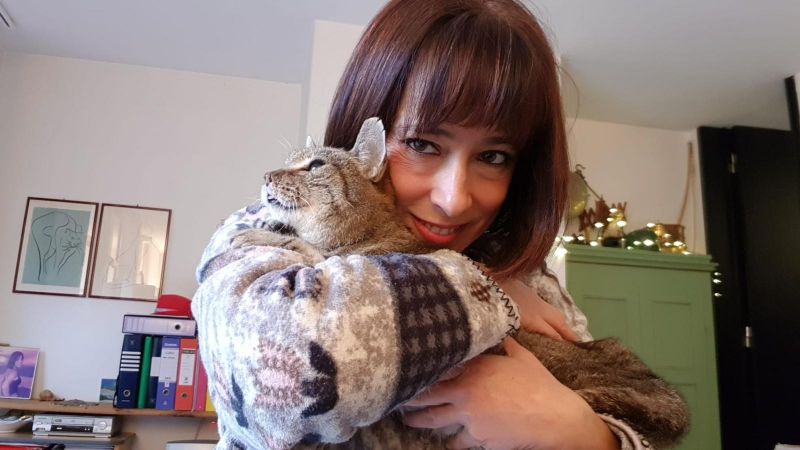 Milan: A woman in Faenza, in the northern Italian region of Emilia-Romagna, has been reunited with her cat after it went missing without a trace eight years ago.
The story began in 2000 when Monica first met a kitten which she took into her home and named Mandarino, reports Italian newspaper La Stampa.
They lived together for 12 years until one day Mandarino disappeared suddenly in November 2012.
A heartbroken Monica plastered the neighbourhood with missing posters, placed notices in local newspapers and posted messages on social media. All to no avail.
However, exactly eight years, two months and four days after his disappearance, a family from Faenza found an elderly cat with serious health problems in the street.
The family contacted the local branch of ENPA, the national agency for animal protection, which retrieved the cat and gave it medical attention.
The elderly feline was dehydrated, very thin, tired from the cold and almost completely blind but responded well to the veterinary treatment. The family that found the old cat took his fate to heart and agreed to take care of him.
When Monica saw images on social media of the kind-hearted family with the rescued cat she could hardly believe her eyes.
Convinced it was Mandarino, she called ENPA, described the cat's characteristics in detail and sent photos, before rushing to the ENPA headquarters to meet her old cat.
"Despite Mandarino's conditions and age, he recognised Monica immediately" – said ENPA volunteers, who described the scene of Monica crying tears of joy as Mandarino cuddled her affectionately, reports La Stampa.