Islamabad: British High Commissioner Dr. Christian Turner called on Minister for Finance and Revenue Abdul Hafeez Sheikh in Islamabad Wednesday.
The High Commissioner was accompanied by Head of Development Annabel Gerry, said an official statement.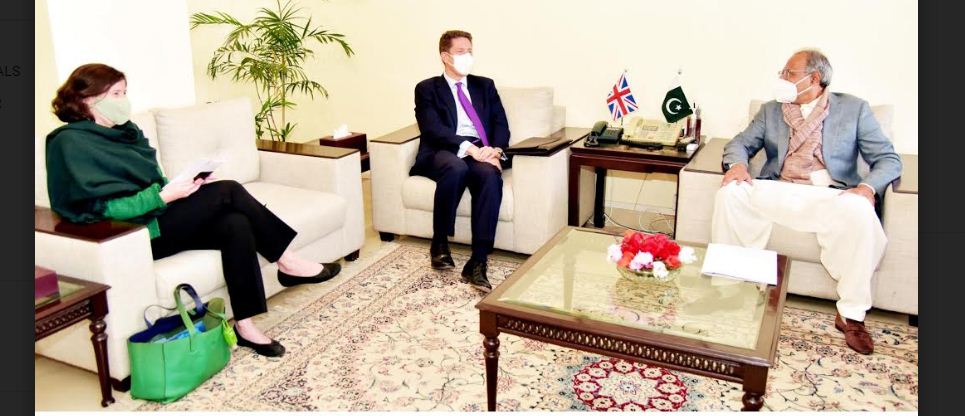 Meanwhile, Pakistan High Commission in London and Consulates General in Birmingham, Bradford, Glasgow and Manchester have decided not to entertain any manual visa application from 1st of next month.
The decision has been taken in line with Government of Pakistan's decision to stop manual processing of visa cases from 1st January last. All visa applications are required to be processed through online visa portal only.