Relocation of Chinese industry, JWGs force-multiplier for CPEC: Pakistan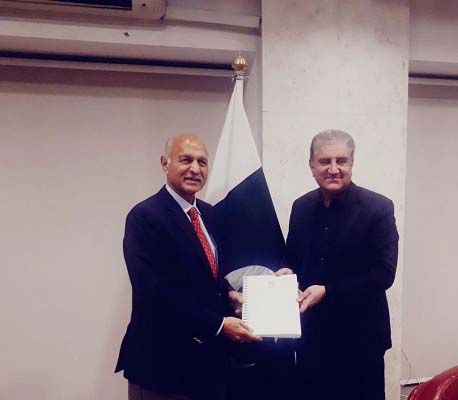 Gwadar Pro
Islamabad: Pakistan Foreign Minister Shah Mehmood Qureshi on Thursday afternoon said that relocation of the Chinese industry to Pakistan and the activation of two new Joint Working Groups (JWGs) on Agriculture and international cooperation will be a force-multiplier to build the China-Pakistan Economic Corridor (CPEC).
Briefing the Senate Foreign Affairs Committee which met under Senator Mushahid Hussain Sayed, Chairman Senate Foreign Affairs Committee in Parliament House, FM Qureshi said the CPEC had now entered the second phase which will transform the country.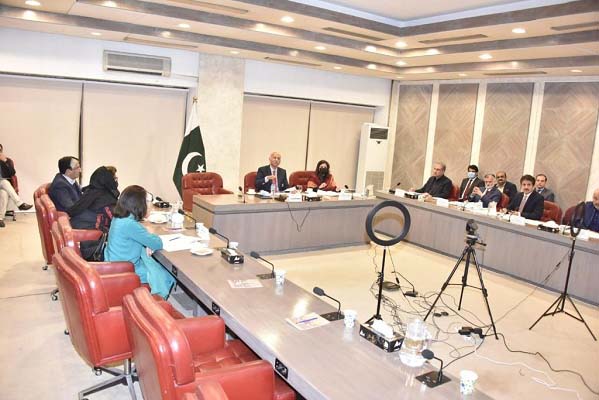 The FM gave a detailed three-hour long briefing to the Committee on CPEC and other issues, said an official statement.
A candid discussion also ensued amongst the members present including Senator Javed Abbasi, Senator Nuzhat Sadiq and Senator Seemee Ezdi. Ms. Rabeea Anwar, Secretary of the Committee, was also present, added the statement.
On the Coronavirus, pursuant to the telephonic talk between Foreign Ministers of Pakistan and China on January 20, China had agreed to gift 500,000 doses of vaccine plus another 1.1 million doses would be given very soon, said the FM.
He also briefed the Committee on Pakistan Foreign Policy's priorities with reference to relations with China, Muslim world, engaging with the new Biden administration, Afghanistan, India and the European Union.
Earlier in the day, Foreign Office spokesperson Zahid Hafeez Chaudhri said FM Qureshi had spoken recently with his Chinese counterpart, State Councilor and Foreign Minister Wang Yi.
"State Councilor Yi conveyed China's offer of five hundred thousand doses of Sinopharm's COVID-19 vaccine to Pakistan by the end of this month. This gesture by Beijing reaffirms the strength of the 'All-Weather Strategic Cooperative Partnership' between Pakistan and China," he said.
The spokesperson added: "Discussing the progress on China-Pakistan Economic Corridor, both the Foreign Ministers reaffirmed their resolve to make CPEC a high-quality demonstration project of the Belt and Road Initiative. The two Foreign Ministers agreed to enhance communication and coordination to further solidify Pakistan-China ties."