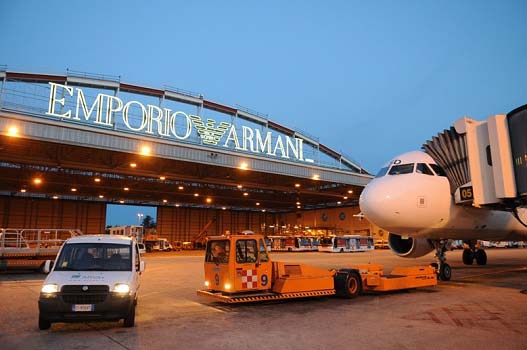 Milan: Milan is a beautiful, vibrant city that welcomes countless tourists, students, and foreign workers from all corners of the globe with open arms.
While there are other means to get to Milan, traveling by plane remains the most popular by far.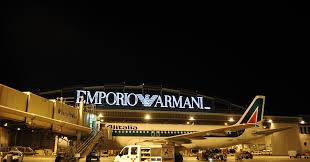 Although there are other small airports in the region, these three are the main hubs for most short- and long-haul flights in and out of Milan.
Each of the three airports serve their own unique purpose with your destination and your budget ultimately determining which of the three you will utilise. Here's a more in-depth look at all three major airports that service Milan and surrounds.
Bergamo Airport – Orio al Serio: The Bergamo Airport is not technically located in Milan, but rather 50km away near the town of Bergamo.It has, however, become commonly known as the Milan Bergamo due to numerous low-cost airlines that use it as a hub.
Plane tickets to Bergamo are typically cheaper than to any of the other airports in Milan and there are countless connections to the city which makes it the perfect option for budget travellers.
Although there is no train service that runs between the airport and Milan, there are more than enough taxis that will safely transport you to your destination.
Alternatively, you can make use of one of many car hire facilities that will provide you with your own transport for as long as you require it. There is also a cheap bus service to Milan.
Despite being relatively small, nearly 8 million people pass through the airport every year. Although Bergamo doesn't have all the facilities and amenities that Malpensa Airport has, it has expanded quite significantly in recent years and now sports a number of food, fashion, book, and electronic outlets. Ph: Bestravelvideo / Shutterstock.com
Linate Airport: At only 8km away, Milan Linate is the closest airport to the city centre of Milan.Despite being conveniently located for travellers both arriving in and departing from Milan, Linate is a small airport that mainly offers short-haul flights although a number of long-haul international flights have been added over the years.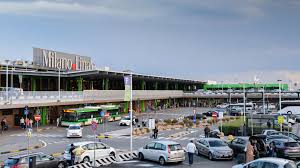 At present, the airport offers flights to 185 destinations in 76 countries which is quite a feat considering it has only one terminal building. Despite its prime location, flights to and from Linate is typically more expensive than those to other airports.
Thankfully, the commute to the city is short and there are a variety of taxis, buses, and car hire facilities to choose from. Although larger than Bergamo Airport, Linate can't compete with some of the larger airports in the country in terms of facilities.
It does, however, sport a number of restaurants and retail outlets where you can either grab something to eat & drink or make a few last-minute purchases before heading back home. Linate has also recentrly undergone renovation works on the terminal and the re-paving of the runways. Ph: Sorbis / Shutterstock. com
Malpensa Airport: Malpensa Airport is situated nearly 50km from the center of Milan and is the largest airport in the area.The airport has two runways and hosts more than 100 different airlines that fly to a large number of destinations all across the world. If you are on a long-haul flight, Malpensa will more than likely be your destination or where you depart from.
Getting to Milan from the airport is easy as you can choose between catching a bus, taxi, or train or even hiring a car and driving yourself around. Being the large airport that it is, visitors can choose from a large number of restaurants and even engage in a proper bout of shopping.
Apart from the usual fast-food chains, you can also grab something to eat at specialty eateries such as Obica, Davide Oldani Café, Chef Bar and Inamore. Popular retail outlets include Gucci, Bottega Verde, Yamamay, and SBS as well as the ever-popular duty-free DUFRY stores at both terminals.
With so many airports in and around Milan it sure is easy to into and out of the city. Where ever you go, however, you will always carry a piece of one of the most magnificent cities in the world with you.