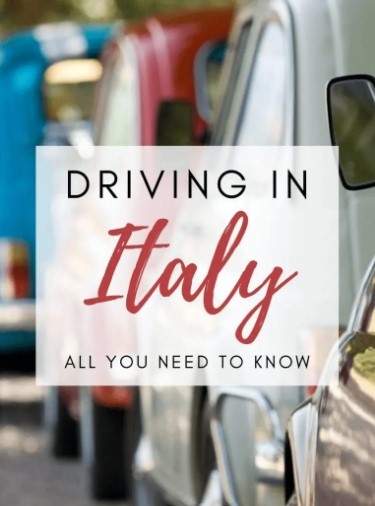 Milan: Cars are an integral part of Italian life with up to 80% of Italians owning at least one car. If you want to buy a new car in Italy, you need to be an Italian resident and in possession of the relevant documentation such as an ID card, proof of insurance cover, Codice fiscal, and a certificate of residency.
If you are purchasing a second-hand car you will need the following documents to complete the transfer: Atto di Vendita (act of sale), Certificato di Proprietà (vehicle documents), Carta di Circolazione (registration certificate) and, of course proof of residency (EU citizens) or Permesso di Soggiorno (non-EU citizens).
It is important to only purchase vehicles from reputable dealers and to always have a second-hand car checked at a garage before parting with any money. As a responsible car owner in Italy there are a number of other things, such as the following, to also take note of:
In order to obtain a driver's license in Italy you have to be at least 18 years old. A licence is valid for 10 years until the age of 50 where after it decreases to 5 years and then 3 years once you reach the age of 70.
Foreigners are allowed to use a driving licence issued in their home country during their first year in Italy after which EU citizens need to get their licences converted into an Italian one.
Non-Europeans, including those from countries that have no reciprocal agreement with Italy such as Australia, Canada, and the USA, will need to take a driving test in order to acquire an Italian driving licence. If you do not have a valid driver's licence you may incur hefty fines and even lose your insurance coverage.
Every car you own has to be taxed, regardless of whether you are actively using it, or keeping it off the road. It is very important to keep the proof of payment with you should you ever be stopped and questioned by police. The amount of tax you pay is determined by a few things such as the power of your car's engine as well as whether it runs on diesel or petrol. In your logbook you will be able to locate the power of your car under the heading 'pot ma'. Vehicle tax can be paid at a number of places including the bank, the Post Office, the office of the Automobile Club Italiano, and online at http://www.aci.it/. The vehicle tax billing period runs for a year and is generally either due end December or end August with the government providing a month grace.
The Italian government takes the roadworthiness of the vehicles on the country's roads very seriously. The MOT (also known as revisione) is a legally-required, recurring inspection of your car that will determine whether it meets the specified minimum safety requirements.
This is a legal requirement for all vehicles older than 4 years and has to take place every 2 years after that. The test can be performed at any authorised garage and will earn you a stamp in your log book. It is important to note that a revisione is designed to check certain specifications and is not the same thing as getting your car serviced.
In Italy it is compulsory to have car insurance that, at a bare minimum, covers third-party liability. Comprehensive car insurance is very expensive and due to the fact that many companies simply do not insure vehicles that are older than 4 years, it is not very popular among Italian car owners.
Third party insurance is by far the most popular cover option. The legal minimum coverage is considerably low, however, so it may be a good idea to increase your coverage. Additional options that can be added include coverage for fire and theft, coverage for the driver in case of an accident where he is liable, and roadside assistance coverage.
It is important to shop around for the best possible insurance coverage and to remember that you will require an additional insurance document if you want to drive your car outside of the Italian borders.