Bilawal Bhutto welcomes AMAN exercise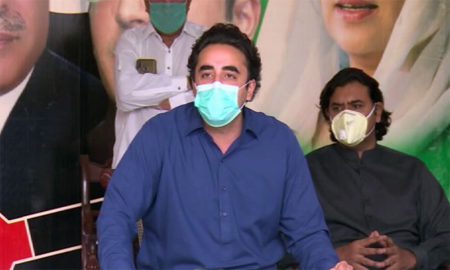 Islamabad: Chairman Pakistan People's Party Bilawal Bhutto Zardari has welcomed multinational AMAN Exercise 2021 being hosted by Pakistan Navy, where Naval Forces of 46 nations will join under one slogan "Together For Peace".
In a statement, the PPP Chairman said that being a peace-loving nation, we are happy to welcome every nation participating in the Naval exercise in Pakistani waters and hosting of such mega event that depicts our commitment to the promotion of international cooperation in the maritime domain.
He said that AMAN exercise was the best example of naval diplomacy and it would help in the furtherance of cooperation with the nations taking part in the naval activities.