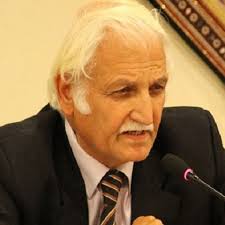 Islamabad: Pakistan People's Party Parliamentarians (PPPP) has withdrawn Party ticket earlier awarded to Rafiullah as a party candidate for the forthcoming by-election for NA-45, Kurram-1.
General Secretary PPPP, Farhatullah Babar in a letter addressed to the Secretary Election Commission of Pakistan, has informed the ECP that Rafiullah ceases to be the Party candidate and requested Secretary ECP not to print his name on the ballot paper as PPP candidate.
Meanwhile, the PPP on Tuesday filed a petition in the Supreme Court against the presidential reference on Senate elections open balloting.
The plea has been filed by PPP Secretary Farhatullah Babar and requested the apex court to return the reference.
The petition states, "It is the view of PPPP that the instant Reference is only a political question made in furtherance of political objectives and hence ought to be returned.
"The Senate Elections are held under the Constitution as the same are explicitly detailed therein and no plausible reason has been given as to why the Legislature has omitted the same from the purview of Article 226."