Islamabad: Ambassador of the United Arab Emirates Hammad Ubaid Ibrahim Saleem Alzabi called on Senator Rehman Malik at his residence Thursday.
Bilateral relations and issues of mutual interest were discussed during the meeting. Senator Rehman Malik called for further strengthening of fraternal ties between the two countries.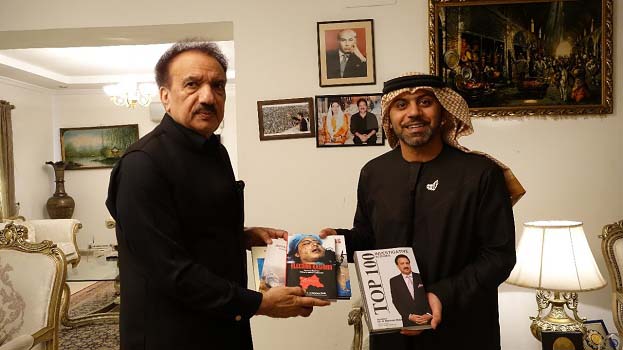 Senator Malik also presented a collection of his books and a shield to the UAE Ambassador.