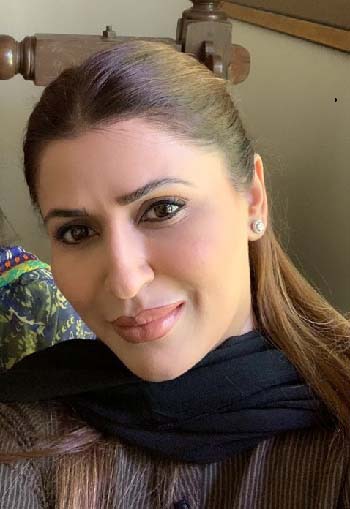 Islamabad: Secretary Information Pakistan People's Party Parliamentarians, Shazia Atta Marri has said that Imran Khan has called his own members assembly as saleable commodity which shows that these members have also realised that Imran Khan was totally incapable and wants to sell his members to his own ATM machines. "Imran Khan has also awarded his party's tickets to such ATMs in Sindh," she said.
Shazia Marri in a statement said that the PTI's members are aware that the petroleum prices are set by the Prime Minister and no one else. The tsunami of price-hike came with the Prime Minister Imran Khan after 2018 because of his inability to run the government. ATM machines are responsible for sugar and flour crises in the country. The PTI members know that Imran Khan has handed over the country's economy to the IMF. She said that the PTI members are very well aware that Imran Khan ignored them for the last 30 months and has made these unelected ATMs, ministers and this is the reason that they are openly saying that they will not vote for Imran Khan's ATMs.
Meanwhile, the PPP has requested the Chief Election Commissioner to make necessary arrangements to produce Syed Khurshid Ahmed Shah on the polling day of Senate election scheduled for 3rd March 2021.
Former Prime Minister of Pakistan, Raja Pervaiz Ashraf made this request in a letter addressed to the Chief Election Commissioner on 19 February.
He wrote in his letter that according to the constitution of Pakistan, it is the democratic and fundamental right of every voter to cast his or her vote on the Election Day.
In accordance with the constitution, it is the duty of Election Commission to ensure that the election is conducted honestly, justly and fairly. You must ensure that the Electoral College for Senate election is complete where all candidates get a level playing field and election is held freely.