Rescuers save 67 children among more than 100 migrants in dinghy off Libya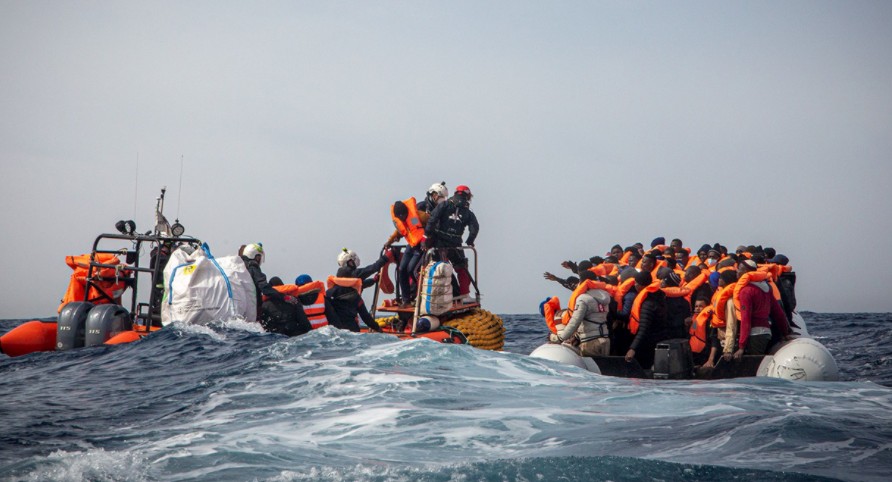 Islamabad: More than 100 migrants, including 67 children, were rescued from a dinghy off the Libyan coast by a humanitarian vessel, the European NGO running the rescue ship said on Saturday. Crew members of the Ocean Viking found the dinghy in difficulty as it was making a bid to get to Europe.
"Today, #OceanViking rescued around 106 children, women & men from an overcrowded dinghy that had run into trouble in international waters around 34 nautical miles from #Libya," SOS Mediterrannee tweeted.
"A person who was unconscious was evacuated to the ship and is recovering. Several survivors are in great emotional distress," the Marseille-based NGO said.
An official for SOS Mediterrannee told Newswire that the rescued migrants included 31 men, eight women and 67 children, of whom 51 were unaccompanied.
On Thursday, Ocean Viking had already rescued 10 people, including three children and a baby suffering from dehydration. During its first winter mission in January and February, the vessel rescued around 800 people.
It is thought that more than 1,200 died last year while trying to cross the Mediterranean.