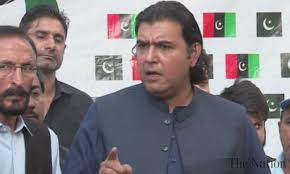 Islamabad: Key Pakistan People's Party (PPP) leader Senator Mustafa Nawaz Khokhar on Wednesday said the recent decisions taken by the PDM have not gone down well in the public.
"The people are sick and tired of rising inflation. Unemployment rate is at an all-time high. They want to get rid of this government," he said in a statement.
Khokhar said that the infighting between the Opposition parties has given breathing space to an anti-people government.
"On the issue of resignations, the other parties had a weak argument. But at the same time, the PPP's decision on the Leader of Opposition in Senate was also not correct," said Khokhar. He added that the pressure on the PPP to resign was unnecessary while the PPP, too, should not have taken support from BAP.
"I believe that taking votes from the ruling alliance has damaged our ideological narrative. If we want to take back space in other provinces, we have to give priority to the issues of the people rather than indulging in power politics."
Senator Khokhar said he hopes the CEC will look into these issues. "Difference of opinion is a democratic right and I hope my statement will also be taken in the same light."