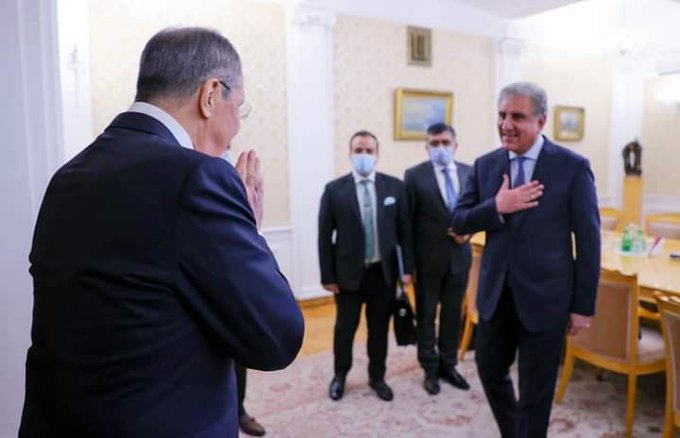 Islamabad: Russia's Minister for Foreign Affairs Sergey Lavrov will visit Pakistan on April 6-7 to hold talks with Foreign Minister Shah Mehmood Qureshi.
According to a tweet of Russia's Ministry of Foreign Affairs on a social media platform Twitter on Thursday, during the visit the both foreign ministers will discuss bilateral ties including economic cooperation and counter terrorism.
In February, Russian President's Special Envoy for Afghanistan, Ambassador Zamir Kabulov, called on Foreign Minister Shah Mehmood Qureshi and exchanged views on developments especially with regard to the Afghan peace process.
Foreign Minister Qureshi had welcomed Ambassador Zamir Kabulov and conveyed best wishes for Russian Foreign Minister Sergey Lavrov.
The foreign minister noted that both Pakistan and Russia have convergence of views on matters of mutual interest including an inclusive political settlement of the conflict in Afghanistan.
Qureshi underlined that Pakistan had consistently supported the Afghan peace process. He highlighted Pakistan's facilitation of the US-Taliban Peace Agreement and subsequent commencement of Intra-Afghan negotiations.