Chinese Ambassador spends busy day in Karachi, holds important meetings, visits places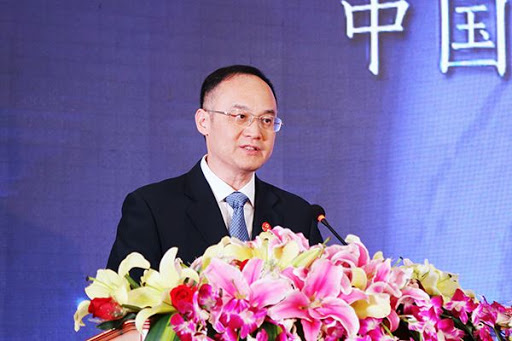 Karachi: Chinese Ambassador to Pakistan Nong Rong spent a buy day in Karachi on Tuesday as he held important meetings and visited places related to history or linked to the China-Pakistan Economic Corridor (CPEC).
The envoy first called on the former President Asif Ali Zardari and Chairman Pakistan People's Party Bilawal Bhutto Zardari at their residence known as 'Bilawal House.' Vice President PPP Sherry Rehman was also present.
The Ambassador was accompanied by Defence Attache Major General Chen Wen Rong, Consul General Karachi Li Bijian and other diplomats who exchanged views on with the PPP leadership on areas of mutual cooperation and long standing brotherly relations between the two neighbouring nations and the two political parties, the PPP and Communist Party of China (CPC).
Asif Ali Zardari and Chairman Bilawal Bhutto Zardari thanked the Chinese government for all its bilateral cooperation in setting up the monumental CPEC project after Gwadar port was granted to China by then President Zardari, and the assistance by the Chinese government to the people of Pakistan in the provision of essential vaccine aid to prevent COVID-19.
"Both sides agreed to build on this strong relationship and undying bond nurtured over three generations of the PPP and the CPC," said an official statement.
Later, Ambassador Rong tweeted: "Had the honor to call on H.E. Former President @AAliZardari & Chairman PPP @BBhuttoZardari. We cordially recalled the great contribution of Bhutto family to bilateral Relations & are committed to passing on the friendship from generation to generation."
Bilawal Bhutto Zardari replied to the comment. "Absolute pleasure your Excellency. The PPP & CPC share a relationship that spans 3 generations. It's the foundation of Pakistan and China all weather friendship, & is a testament of our countries great ties. Look forward to continue working towards a bright future for both our great nations."
Separately, the envoy held a delegation-level meeting with Sindh Chief Minister Murad Ali Shah and his team. "A productive&extensive discussion with CM @MuradAliShahPPP. We highly appreciate the commitment of Sindh government to our all-dimensional cooperation including CPEC. Looking forward to closer cooperation at 70th anniversary of China Pak relations," Ambassador Rong tweeted after the meeting.
Ambassador Rong also paid tribute to Quaid-e-Azam Muhammad Ali Jinnah, laid a floral wreath at his mausoleum. He shared his pictures on the social media and noted: "Honoured to pay tribute to Quaid-e-Azam M. Ali Jinnah in my first visit to Karachi. Pakistan is a great nation. Wish Pakistan progress and prosperity under the guidance of his vision."
The Ambassador visited the Port Qasim Coal-fired Power Plant during his visit to Karachi. He tweeted: "@POWERCHINA_ is an excellent example of China-Pakistan-Qatar cooperation under CPEC framework. It is producing clean energy with low tariff. Motivated for more fruitful and high quality development of CPEC with all friends!"
He was also impressed by the performance of Hutchison Ports Pakistan. "100% vessel operations are handled through remote-controlled automatic system by Pakistani talents, with an average handling productivity of 100+ moves per hour per vessel. Great potential of Karachi port," he said on Twitter.