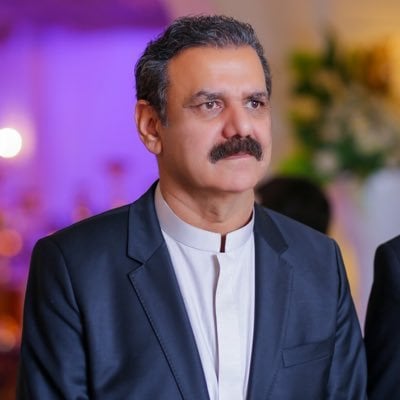 Islamabad: China-Pakistan Economic Corridor (CPEC) Authority chief Lt. General Asim Saleem Bajwa (retd) has said that US $1.9 billion had been invested in CPEC's Suki Kanari hydropower project.
In a tweet, Bajwa said that 66 percent of work on the project had already been completed. "Work on Suki Kinari hydropower project is in full swing. The Suki Kinari hydropower project will generate 884 MW of electricity," he said.
Suki Kinari hydropower project is a run-of-the-river hydropower project being developed in Kaghan Valley, Mansehra district, Pakistan.
Suki Kinari Hydro Private Limited (SK Hydro), in which China Gezhouba Group holds a majority stake of 98%, is developing the project.
Ground-breaking ceremony of the project was conducted in March 2017, while operations are expected to be started by December 2022. The plant is forecasted to provide 3,081 million Gigawatt hours (GWh) clean electricity per annum to the national grid by 2022.
The Suki Kinari project is one of the biggest private-sector hydropower developments in Pakistan. To be monitored and supported jointly by the governments of China and Pakistan, the project is one of the highest priority early harvest projects within the CPEC.
SK Hydro started the Suki Kinari hydropower project development in 2005 with the announcement of feasibility studies. The project will be handed over to the Khyber Pakhtunkhwa government, upon completion of 30 years of operations. It is being built on a build-own-operate-transfer (BOOT) basis and will take six years for completing construction.
The 3,106 meters long reservoir will comprise a 54.5m-tall asphalt concrete rock fill dam featuring flexible concrete cutoff, spillways, power intake system, and other facilities.
The dam will comprise two radial-type gated spillways, with the lower one to be used for sediment flushing and handling flood flows and the upper one for normal reservoir water regulation.
Twin-barrel underground de-sanders will be constructed at the start of the headrace tunnel for removal of silt from water. The headrace tunnel will be 6m in diameter and 19.4km-long, while the two double-stage surge shaft will have a diameter of 770 metres.
Four penstocks, with a diameter of 2.12m and length of 160m, will deliver water from the reservoir to the underground cavern type powerhouse located 4.1 kilometers upstream Paras village.
The underground powerhouse will comprise four Pelton type turbines rated at 234MW each. It will also include four generators with a rated capacity and voltage of 218.37MW and 18kV respectively. Two 4.1km-long D-shaped tailrace tunnels will be used for discharging the water back to the river.
Power generated at the Suki Kinari hydropower project is proposed to be transmitted to the national grid. National Transmission and Despatch Company (NTDC), the local utility, is responsible for the construction of the transmission lines required for the grid connection.
Two 500kV AC transmission circuits are proposed to be constructed for electrical looping (in and out) from Neelum Jhelum hydropower project. The transmission lines are expected to be approximately 170km-long, while two new line bays are also proposed to be constructed at Suki Kinari.
The Government of Pakistan has agreed to off-take electricity from the Suki Kinari project, under a 30-year power purchase agreement.
The Suki Kinari project is being financed through a combination of debt and equity at a ratio of 75:25. The Export-Import Bank of China (Exim Bank of China) and Industrial and Commercial Bank of China are the debt providers. Al-Jomaih Holding, China Gezhouba Group, and Haseeb Khan are sponsoring the project.
China Gezhouba Group was awarded the engineering, procurement, and construction (EPC) contract for the hydropower project. Mott MacDonald prepared the bankable feasibility study for the project.