Imran Khan celebrating destruction of three years: Bilawal Bhutto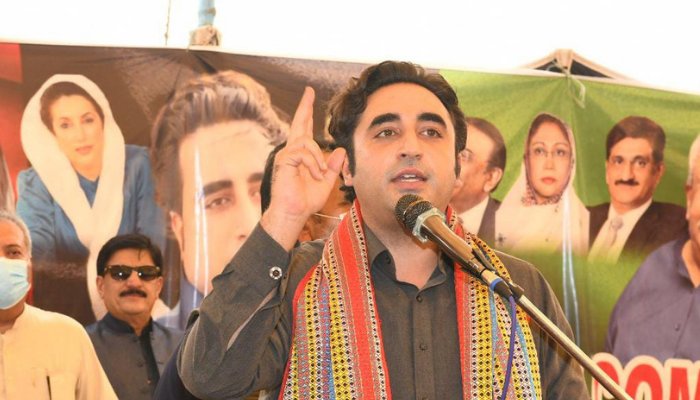 Kot Diji: Chairman Pakistan People's Party (PPP), Bilawal Bhutto Zardari has termed the PTI government as incompetent and selected and said that Imran Khan is celebrating the destruction of three years.
Addressing the 'Workers Convention' at Wassan House in Kot Diji, Khairpur District, he said that IRSA was doing injustice to Sindh on the issue of water.
Chairman PPP while criticizing the incumbent PTI said that incompetent and illegitimate government was imposed on the people terming the current government as 'selected'.
Bilawal Bhutto Zardari said that unemployment and inflation have reached historic levels. He said that people have been made jobless during PTI's three years of destruction adding that Pakistan Steel Mills was closed and people were made unemployed.
He said that the future of the youth of Sindh was being played with. Instead of building houses, people are being made homeless.