Politicians from different parties join PPP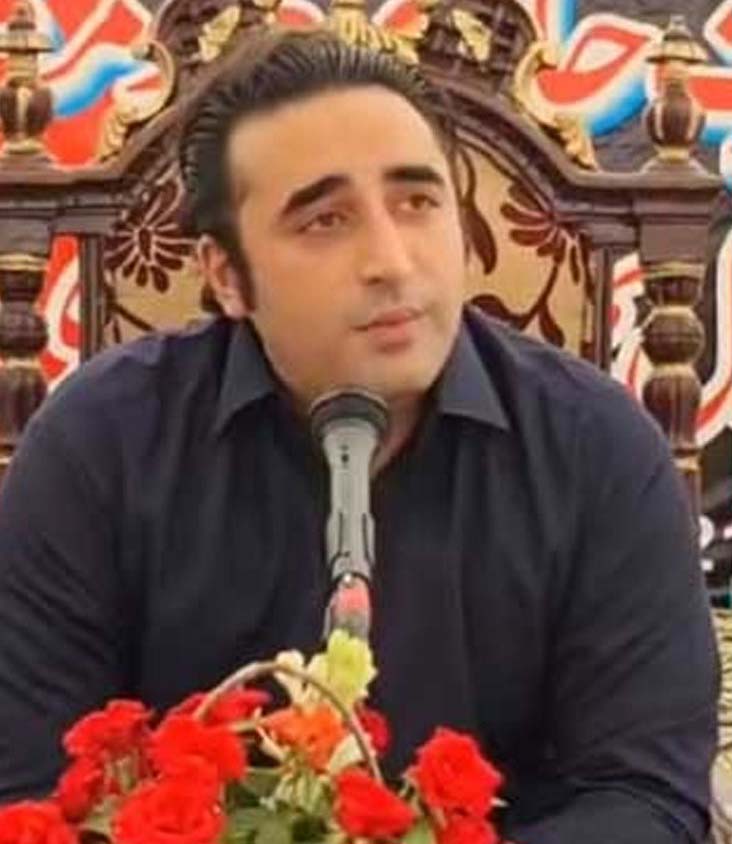 Multan: Chairman Pakistan People's Party (PPP) Bilawal Bhutto Zardari has said that the people of Waseb gave him a warm welcome for which he is grateful to them.
The large number of people in Lodhran, Dera Ghazi Khan and Vehari gave him reception and proved that they are with the PPP.
Talking to reporters in Multan on Wednesday, the PPP chairman said that only the PPP was playing the role of opposition in the country and had broken the political stalemate.
He said that the joining of various political leaders in the PPP has created a stir in other parties. "We do not accept the rulers who have been imposed on us," he said. Whenever there are elections held in the country, Jaila will come to power. "Ordinary people come to our meetings because we believe in the power of the people," he said. Other political parties are facilitated to form governments, while the Pakistan People's Party comes to power by popular vote.
Bilawal said that other parties follow the instructions of power and authority. He said that Prime Minister Imran Khan is isolated on the Afghan issue. The government needs to bring important issues, including Afghan policy, to the parliament and act on the National Action Plan against extremism and terrorism.. Bilawal Bhutto Zardari said that the PTI could not establish Waseb in three years and the establishment of the South Punjab Secretariat is just a lovely pop.
On the current bill of the Media Development Authority, the Chairman PPP said that we have strong reservations on this bill. Human Rights Watch has also expressed concerns about the existing Media Development Authority bill. Chaudhry Pervaiz Elahi who is an ally of the government, is expressing his reservations over the current bill of the PMDA. Makhdoom Ahmad Mehmood, Syed Yousuf Raza Gilani, Khawaja Rizwan, Faisal Karim Kundi, M Saleem Raja, Chaudhry Yaseen and Rai Sajid were also present on the occasion.
Tariq Ismail, Mumtaz Niazi, Mazhar Javed, Muhammad Waseem, Tahir Nadeem, Asif Ali, Syed Naveed Shah, Muhammad Qaiser and Rafiq Qureshi also called on Chairman PPP Bilawal Bhutto Zardari and briefed him about the party's performance.
During his stay in Multan, politicians of various political parties met PPP Chairman Bilawal Bhutto Zardari and joined the PPP. Among them are Jamiat Ulema-e-Islam Dera Ghazi Khan city president Muhammad Javed Khan Soomro, PML-N politician Malik Jamil Pinnuha, PML-N Tehsil Alipur president Malik Javed, district Council Muzaffargarh Vice Chairman Malik Abid Mehmood and Tehsil Jatoi Councilor Muhammad Sajid Dina.
Chairman PPP Bilawal Bhutto Zardari also visited the residence of Sajjada Nasheen Khawaja Ataullah of Hazrat Pir Pathan Khawaja Shah Sulaiman Tauqeer in Hassanabad and expressed condolences on the demise of his relative Mehmood Khan. The Chairman PPP also visited the residence of Sajjada Nasheen Syed Aun Raza of Darbar Shah Shams Tabriz and offered condolences on the demise of his mother late Zahid Hussain Shah.