Italy: River disappears one year after severe floods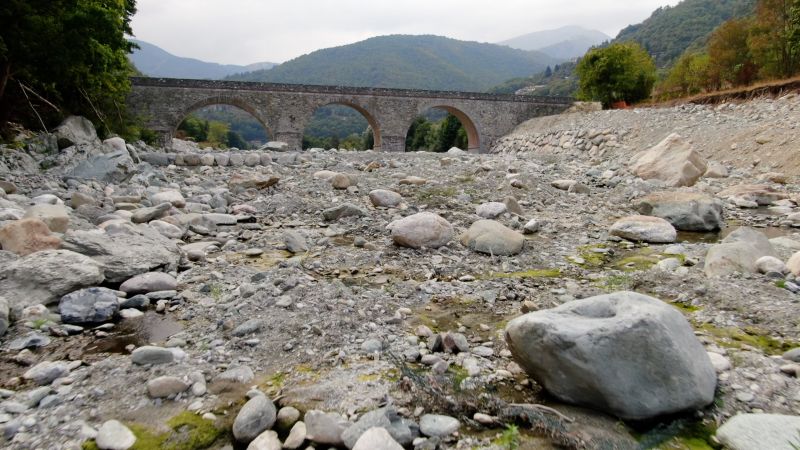 Milan: The river Tanaro in Italy's north-western Piemonte region has all but disappeared around Garessio and Ormea, in the province of Cuneo, due to a prolonged drought.
The news, reported by the 3b Meteo weather forecast website, comes a year after the same river burst its banks during Storm Alex which caused landslides, severe flooding and several deaths in Piemonte and Liguria.
This year Italy had one of the hottest summers ever, registering a record-high temperature of 48.8 degrees in Sicily during a heatwave in August.
Italy also experienced a summer of extensive wildfires, particularly in the southern regions and the islands of Sardinia and Sicily, devastating tens of thousands of hectares of agricultural land and nature reserves.