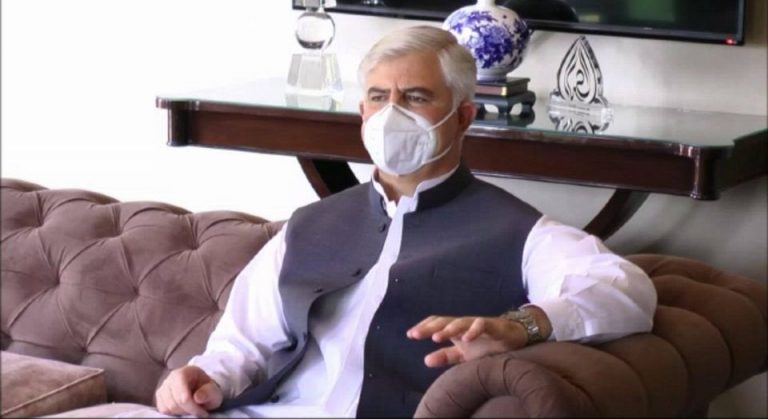 Peshawar: Khyber Pakhtunkwha Chief Minister Mahmood Khan has said that the government had fulfilled one more promise of construction of Peshawar-Dera Ismael Khan Motorway and Dir Motorway – supporting projects of the China-Pakistan Economic Corridor (CPEC).
The PC-I of Peshawar-DI Khan Motorway project has been approved by the Central Development Working Party (CDWP) and placed on the draft agenda of the next Joint Coordination Committee (JCC) meeting for formal inclusion in the CPEC portfolio.
CM Khan termed these motorway projects as of vital importance for the sustainable development of the province and said that the provincial government was taking serious steps for the timely launching of these projects which on completion would promote trade activities in the province besides providing quality transport facilities to the people.
In a statement, the CM thanked Prime Minister Imran Khan and Federal Planning Minister Asad Umar on the approval of Peshawar- D.I Khan Mortorway with an estimated cost of Pakistani Rs 300 billion and Dir Motorway at Rs 10 billion by the Executive Committee of the National Council (ECNEC).
He said that completion of these important communication projects would change the destiny of people of southern districts and Dir district by providing better traveling facilities, besides boosting trade, tourism and economic activities in the region.
He said these projects would help remove backwardness in these areas. He congratulated people of southern district and Dir on the approval of these projects.