Pakistan following China to achieve 100 percent vaccination target against the Covid-19: Planning Minister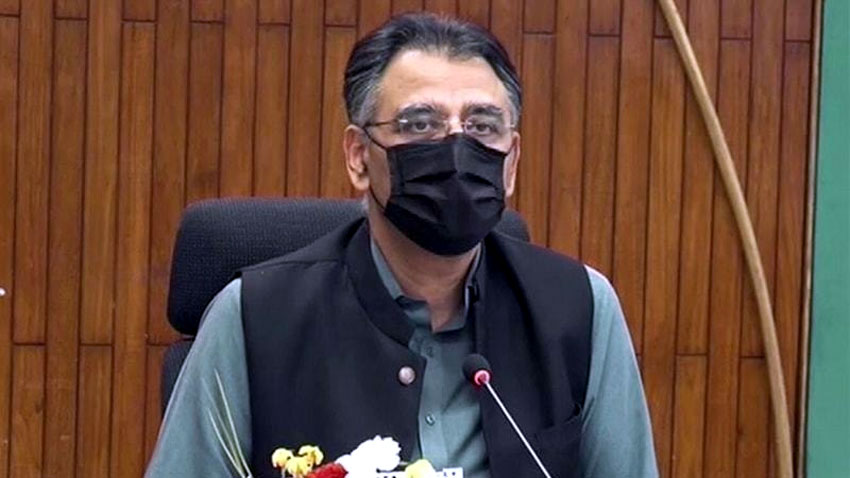 Gwadar Pro
Islamabad: Pakistani Minister for Planning, Development and Special Initiatives Asad Umar has said that Pakistan was following Iron Brother China to achieve 100 percent vaccination target against the Covid-19.
Speaking to Gwadar Pro, he said that China had been helpful in both providing the vaccines and guidelines.
"We are following China. The way they have controlled the pandemic is unbelievable. China's guideline is important. We hope to get success like them. China has generously shared its experiences with us," he maintained.
The minister remarked that China had provided huge quantities of vaccines to ensure Pakistan meets the demand. "They have sent millions of vaccines as gifts and we have also purchased millions more from them. China has stood behind us as we work towards completing the vaccination process," he stated.
Earlier in the day, Asad Umar tweeted that the capital, Islamabad, had become the first city in Pakistan to have at least 50 percent of its eligible population -15 years and older – fully vaccinated against Covid-19.
Umar, who is also head of National Command and Operation Center (NCOC), announced 71 percent of Islamabad eligible population has received at least one dose. He also stressed upon the need to accelerate process of vaccination in other cities.
This month, the Pakistan government decided to further lower the age of those eligible to get a Covid-19 vaccine to 15 years. The NCOC directed that people between the ages of 15 and 18 were now eligible for the vaccine.
A registration certificate will be required for children up to the age of 18 to be vaccinated.
Meanwhile, the NCOC said that all those people, whose second dose against COVID-19 has become due, can visit any vaccination centre throughout the week to get the jab. They are not required to wait for the message.
According to the NCOC more than 20 million people in Pakistan are now fully vaccinated against coronavirus.
Pakistan has administered at least 66,456,245 doses of COVID vaccines so far. Assuming every person needs 2 doses, that's enough to have vaccinated about 15.3% of the country's population.
Pakistan averaged about 1,136,823 doses administered each day. At that rate, it will take a further 39 days to administer enough doses for another 10% of the population.