Sherry rejects government's Committee on Pandora papers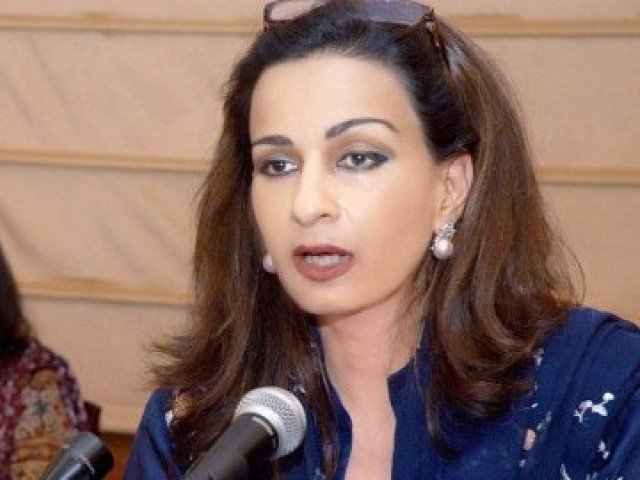 Islamabad: Rejecting the cell formed to investigate offshore firm owners, Vice President PPP, Senator Sherry Rehman said the PPP does not accept a government committee where they will investigate their own people.
When it comes to the opposition, NAB is involved in the first instance and a media trial begins but when it comes to their own, the government has formed a committee. We do not support media trials but the rules should not be different for the opposition".
"Where is the money trail now? Why are they not taking this issue to the court? No one should be above the law. This will certainly not be an independent neutral committee and will be biased so, how can we accept it? If JITs can be formed for the opposition than why is the same not being done in this case?" she questioned.
Addressing the media after attending a meeting of the Senate Standing Committee on Finance, Rehman said, "People are bewildered to see the dollar at Rs171 and there are reports which suggest that despite the historical devaluation of the PKR, it might reach 180 against the dollar. This should be enough to wake the government from its slumber but we are yet to see any response from them. Finance Minister, Secretary finance and Chairman FBR were all absent for this important meeting".
"Our Current Account Deficit has increased by a whopping 81% to $1.5 billion in August while the Foreign Direct Investment has declined by 20% in the last two months. Petrol prices have hit a historic high at Rs127 per litre. On top of all this, the government is negotiating with IMF without consulting the parliament. It is important that the finance ministry takes the Finance committee in confidence before negotiating terms with IMF. The government also needs to address the issue of unemployment, inflation and poverty. They need to answer why we are still stuck in the FATF grey list despite them bulldozing so many bills in the parliament," concluded Parliamentary leader of the PPP, Senator Sherry Rehman.