Govt denying the right to live: Shazia Marri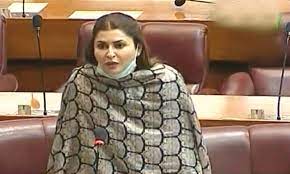 Islamabad: Central Information Secretary Pakistan Peoples Party Parliamentarinans and member of the National Assembly Shazia Atta Marri has said that "incompetent government of Imran Khan" is depriving the people of their desire to live life easily by price hikes in electricity tarriff.
She questioned the government that whose treasures are being filled by making electricity expensive in the country and PPP rejects this decision of the government.
She expressed this in a statement issued by her hereon today. Shazia Marri said that Prime Minister used to deliver lectures on civil disobedience when the prices of electricity tarriff were increasing during the previous governments. Nowdays, the prices of electricity in Pakistan is at highest rates and people are worried about the electricity's load shedding and high bills.
She added that sign of incompetence is that Imran Khan laid the rubble of his failure on others, poor quality flour is being provided to the people in Punjab province and good quality of flour is being exported outside the country and further bad wheat is being imported.
She saud that the prices of medicines are beyond the purchasing power of the poor and so-called health card is a merely fraud to innocent people and even, it does not contain life-saving drugs.
She proclaimed that only the PPP leadership can get the people out of their troubles and PPP will deliver to the poor people in a best way and people of this country has only hope that Bilawal Bhutto will come in the power and to provide employments.