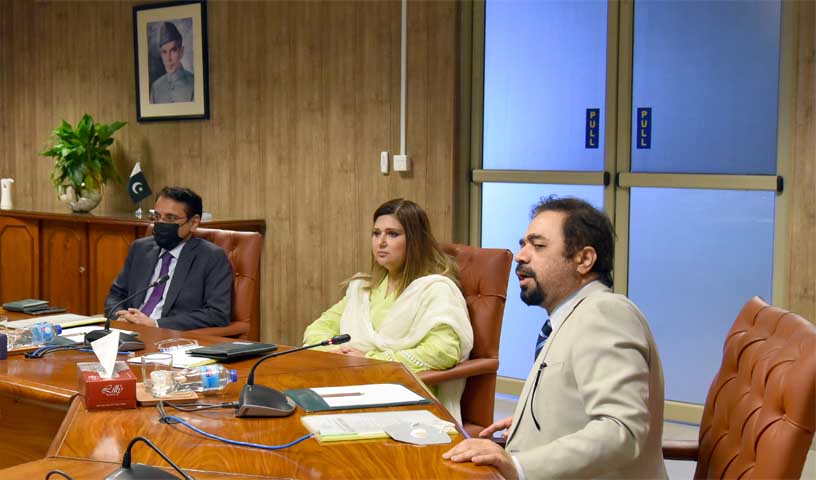 Islamabad: Pakistani investment counsellors in China have started giving results by attracting more Chinese investors, a senior Pakistani official said.
Secretary Board of Investment (BOI) Fareena Mazhar said that more Chinese investors were in contact for investment in Pakistan since the appointment of the investment counsellors
"This is proving successful. The counsellors have been in place for a short time but the results are already obvious. This will prove more fruitful as we move ahead," she remarked.
Mazhar mentioned that China had already invested billions of US dollars in Pakistan under the CPEC.
"The investments from China are huge and more are coming (from China). They (China) are a valuable friend," she acknowledged.
In July, Pakistan had deputed eight investment counselors in different regions of China for potential joint ventures and to promote foreign investment in industrialisation under the second phase of the later's financed economic projects.
"To further Pakistan's investment objectives of industrial cooperation with China, BOI (Board of Investment) has appointed eight honorary investment counselors in different regions of China. They are people from business and other related fields and will play an imperative role in apprising the Chinese business fraternity about potential joint ventures, other investment opportunities and the lucrative incentives offered to foreign investors in Pakistan," Adviser to Prime Minister for Commerce and Investment Razak Dawood wrote on Twitter in July.
"These appointments will enhance the Pakistan-China investment portfolio that will add to the economic uplift of the country," Dawood has predicted.
The Honorary Investment Consuellors include
Xiaoyu Duan (Alice), Chief Executive Officer (CEO) of Beijing Huiyu Import and Export Trade Co., Ltd, Juan Peng Philips, Automobile Consultant and Fang Qiuchen, Chairman of China Contractors Association. Dr Du Zhenli, General Manager (GM) of China International Engineering Consulting Corporation, Dr Wu Yongqiang, Member and Secretary-General of the Youth Federation of the Central Committee (CPC) of country region sector, Li Emarn, Zhejiang Eman Supply Chain Management Company, Wang Zihai, Deputy Director-General of Pakistan (China) Economic Cooperation Centre (PECC) and Chen Xinsheng, Founder and Chairman of Dongguan Shiliang Technology Co., Ltd.
China has been financing infrastructure development in Pakistan since 2013 to connect with the rest of the world.
Under its Belt and Road Initiative (BRI), work on China-Pakistan Economic Corridor (CPEC) projects resulted in a network of roads and new power generation.
The second phase under the CPEC framework is cooperation in agriculture and industrial sectors.
The appointment of new emissaries in China is also a step to sensitise investors in the world's most populous country about economic opportunities in Pakistan's industrial and agriculture sectors.
The US $ 60 billion CPEC concentrated mainly on the construction of roads and motorways and power plants to ensure energy security in the wake of massive power shortfall.
Within the last couple of years, a series of power projects transformed Pakistan into an energy-surplus destination from the power-deficient one. The CPEC framework envisages10,000 megawatts of production capacity. Special Economic Zones (SEZs) are the new component after early harvest projects under the CPEC.