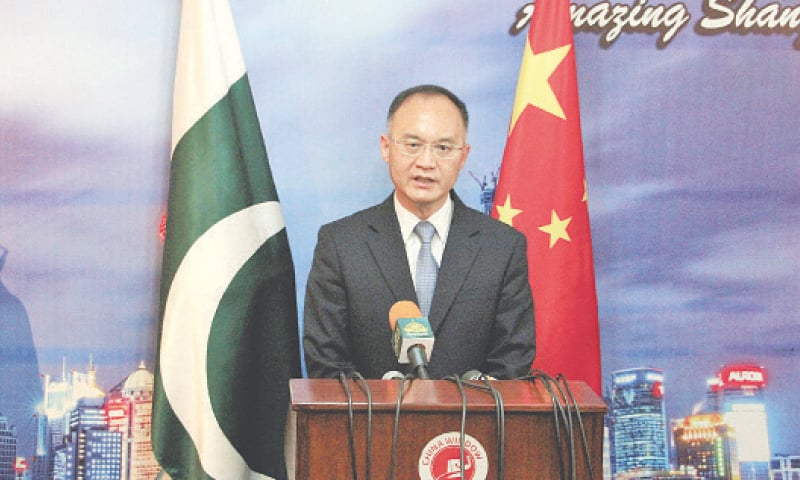 Islamabad: Chinese Ambassador in Pakistan Nong Rong on Monday afternoon pledged scores of jobs to the local youth under the China-Pakistan Economic Corridor (CPEC).
The envoy remarked that the projects under CPEC were benefiting the local communities in Pakistan and providing thousands of jobs to them.
In a tweet, he said: "Glad to learn that Thar Energy Limited and ThalNova Power Thar Limited (TEL&TNPTL) 2x330MW Power Plant Projects at Thar block-II have provided jobs to 1838 local people and will provide more jobs to locals for the peak period of construction."
The Ambassador indicated that the power plants at Thar block-II had so far provided over 1838 jobs to the locals and hoped more jobs would be created when the project would reach at peak construction period.
Earlier, Pakistani Minister for Planning, Development and Special Initiatives Asad Umar said that investment under the CPEC was expected to be of around US $50.7 billion, which would generate massive economic activities and employment opportunities.
He told the National Assembly that this investment was focusing on energy, infrastructure and Gwadar projects. He maintained that nine Special Economic Zones under the CPEC would create tremendous job opportunities and technological transformation.
He contended that the ML-l Railway Project to upgrade and dualise the rail track from Peshawar to Karachi (1,872 km) had a potential to create 174,000 direct jobs.
Umar predicted that in the second phase (2021-25) of the CPEC, investments would also focus on industrialization, agriculture modernization, socio-economic development and cooperation in science and technology.
He informed that Special Economic Zones (SEZs) at Rashakai, Khyber-Pakhtunkhwa, Allama Iqbal Industrial Zone in Faisalabad and Dhabeji, Thatta, were in different stages of development.