Shazia Marri demands statistics of foreign loans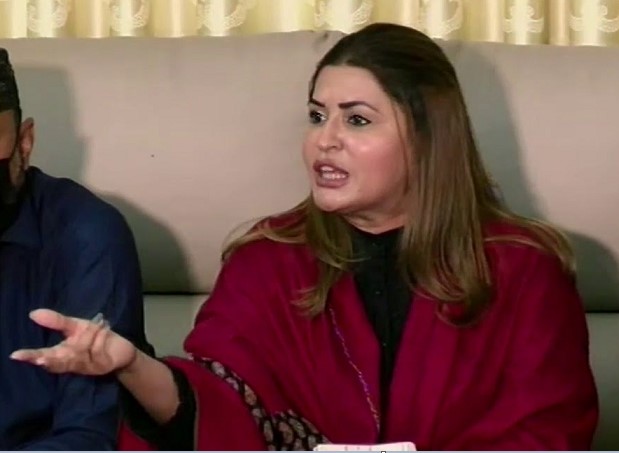 Islamabad: Central Information Secretary Pakistan People's Party Parliamentarians (PPPP) and the members of the National Assembly Shazia Atta Marri has said that Prime Minister Imran Khan's government should tell the people about the statistics of all foreign loans in the Parliament which they had taken during the last three years.
Shazia Marri said that government should also be informed the nation about the foreign visit of federal Finance Minister. Imran Khan had been seized the nation in the heavy burden of loans. She uttered that unelected people like federal minister of Finance were playing with future of the nation and prices of the petroleum products, electricity, gas and other essential commodities are being increased at the behest of foreign financial institutions.
Meanwhile, Secretary Finance PPP, Senator Saleem Mandviwala has said that Farrukh Habib's statements regarding access to PPP's financial documents are lies and contradict the facts. The fact is that PTI's fake accounts case is pending in the Election Commission of Pakistan.
In a statement Senator Saleem Mandviwala said that Farrukh Habib has tried to discredit the party by accusing the PPP of hiding 12 accounts before the verdict. Farrukh Habib's statements before the ECP's decision are tantamount to influencing the case. How did Farrukh Habib announce the decision of the case before the decision of the Election Commission? Senator Mandviwala asked the ECP to take immediate notice of these statements by Farrukh Habib.
Senator Mandviwala said that the PPP has submitted all the documents related to the accounts. He challenged Farrukh Habib to prove allegations against PPP. Everyone knows that not the PPP but the PTI itself is running away from the fake accounts case. One of the reasons for the attacks on the Election Commission by the federal ministers is that they know that their theft is being caught, Senator Mandviwala concluded.