Chinese FM slams US media report faking 'Chinese military base' in Cambodia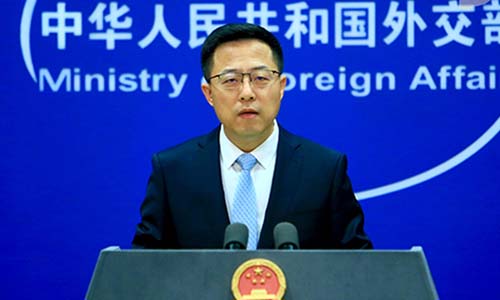 Beijing: Chinese Foreign Ministry spokesperson Zhao Lijian has slammed a US media report that claimed China was building an exclusive military base in Cambodia, criticizing the US for spreading disinformation of other countries while maintaining a strong military presence around the world and flexing its military muscle.
Cambodia had already replied to such incorrect US report, but the US side turned a deaf ear to its explanation and, instead, continued to make malicious speculations, smear and attack and even threatened to suppress Cambodia over the issue. That is typical bully behavior, Zhao said.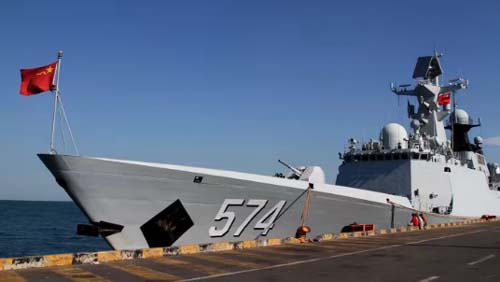 Zhao reiterated that China and Cambodia are strategic partners. The two countries cooperate in various fields in an open and transparent manner, which not only benefits the two countries and their people, but also sets up an example of building a new type of international relationship and building a community of shared future, he noted.
On the contrary, the US owns about 800 military bases around the globe and its military expenditure is more than the total of the next nine top-spending countries; the US has been established for nearly 250 years, but was not at war for only 16 of them; the US always interferes in other countries' domestic affairs and sends warplanes and warships to show off, Zhao pointed out.
"Anyone on this planet can tell who is destroying global security and stability and spreading misinformation," Zhao noted.
In 2020, the US spent $778 billion on its military, more than the next nine top-spending countries combined, according to media reports.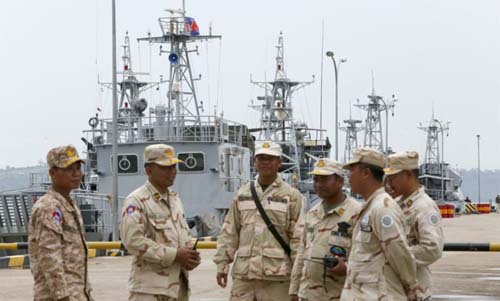 Zhao's remarks came as The Washington Post, citing unnamed Western officials, claimed on Monday that China is secretly building a naval facility on the northern portion of Cambodia's Ream Naval Base on the Gulf of Thailand for the exclusive use of its military.
The Cambodian Embassy in Washington has refuted such claim in a statement to The Washington Post, saying that it "strongly disagrees with the content and meaning of the report as it is a baseless accusation motivated to negatively frame Cambodia's image."
The Embassy added that Cambodia "firmly adheres" to the nation's constitution, which does not permit foreign military bases or presence on Cambodian soil. "The renovation of the base serves solely to strengthen the Cambodian naval capacities to protect its maritime integrity and combat maritime crimes including illegal fishing," the statement said.