President meets PRCS volunteer who saved a Chinese national in Karachi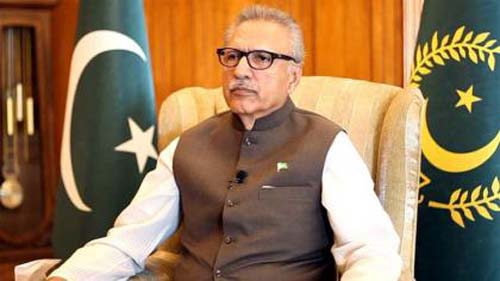 Gwadar Pro
Islamabad: President Dr Arif Alvi has met Ali Sohaib, a volunteer of Pakistan Red Crescent Society (PRCS), who saved the life of a Chinese national in Karachi blast in April.
During a meeting at the Aiwan-e-Sadr, the president appreciated his display of bravery and courage. Chairman PRCS Abrar ul Haq and Secretary General PRCS Dr Adeel Nawaz were also present in the meeting.
On April 26 a suicide bomber attacked van carrying Chinese teachers of the Karachi University. At least four people, including three Chinese nationals, were killed while four others were injured in the suicide attack outside the University of Karachi Confucius Institute.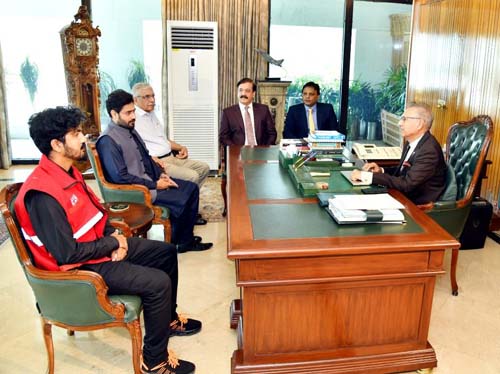 The incident happened as a van, carrying staff members, was about to enter the Confucius Institute, located next to the commerce department.
Television footage showed a white van in flames with plumes of smoke rising from its remains. The windows of nearby buildings were also seen shattered from the impact of the explosion.
CCTV footage of the attack showed a burqa (veil)-clad woman standing outside the entrance of the Confucius Institute. The woman detonated herself just as the van neared the institute's entrance. The banned Baloch Liberation Army (BLA) claimed responsibility for the attack.