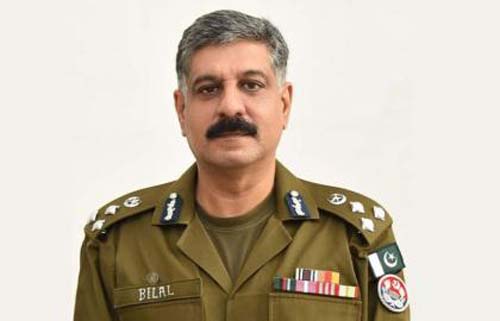 Lahore: Lahore police have reviewed security arrangements at the Chinese installations, and progress on arrest of targeted offenders and criminals.
A meeting, chaired by Capital City Police Officer (CCPO) Lahore Bilal Siddique Kamyana decided to ensure security of the Chinese brothers and sisters and the Chinese installations across the Lahore district.
The CCPO directed the police officers to ensure implementation of the 'Punjab Security of Vulnerable Establishment Act' in letter and spirit, while lodging immediate cases for non-compliance and violation of security Standard Operatimg Procedures (SOP) despite issuance of prior notices.
He said that security arrangements should be ensured in accordance with the SOPs and security audits of the Chinese installations and residences should be carried out.
The CCPO Lahore stressed that prompt registration of cases in crimes against property had improved the confidence of citizens in the police
Senior police officers and relevant officers attended the meeting.