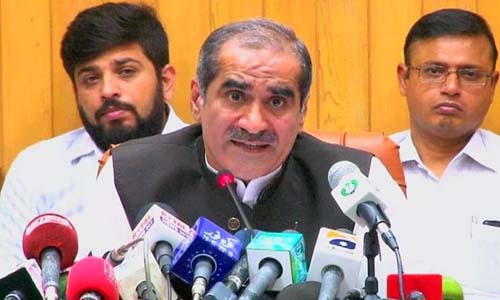 Lahore: Pakistani Railways Minister Khawaja Saad Rafique has regretted delay in completion of the Karachi Circular Railways (KCR) – a project of China-Pakistan Economic Corridor (CPEC).
Speaking at a news conference here, the Railways Minister stressed that the KCR must be completed.
"We have just taken over the government. We are trying to expedite the work on all CPEC projects including the KCR," he contended.
Regarding CPEC's Main Line 1 (ML-1), he observed, that the Special Purpose Vehicle (SPV) would be formed comprising professionals, adding that efforts were being made to bring down its estimate.
He maintained that the fares of passenger trains were not being increased, keeping in view to facilitate travelers of low-income group.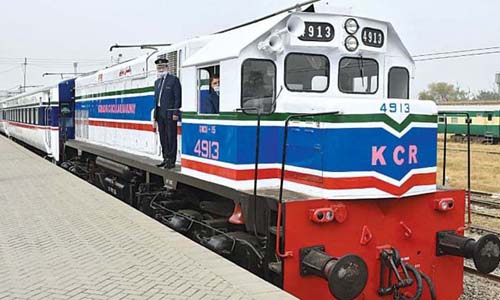 He however, added that the fares of freight trains would be increased to 15 percent and 10 percent of Express trains.
He noted that the Railway Construction Pakistan (RAILCOP) was earning profit of Pakistani Rs 400 million and last year it made a loss of Rs 9 million, adding that other companies of the department were also not in good form.
The minister emphasized that punctuality of the railways had improved but still some time was required to ensure further improvement he said.
Cleanliness arrangements would soon be restored as efforts were being made in this regard as well, he maintained.
The Railways Minister said that regarding pension cases, a decision had been made that minister secretary and officers would have no privilege to break priority order and a committee would be formed so that any emergency related case could be tackled after proper evaluation.
He underlined that the ban on using railway land had caused huge fiscal loss to the department and the department had filed a review appeal in the Supreme Court in this regard.
He pledged that the merit policy had been enforced again in the department and no appointment would be made on political basis.