Benazir Bhutto bravely fought against dictatorship: Bilawal Bhutto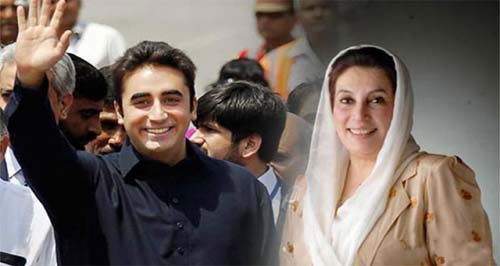 Larkana: Pakistan People's Party (PPP) Chairman Bilawal Bhutto-Zardari on Tuesday told a public gathering in Larkana that Benazir Bhutto bravely fought military dictators and her activists have kept her message alive in today's Pakistan.
He made these remarks while addressing the gathering organised on the occasion of the 69th birth anniversary of the slain PPP chairperson and former prime minister.
"It was because of the struggle of PPP jiyalas that Imran Khan was ousted from power via a no-trust move," he told the participants gathered at the venue.
The PPP chief further said his party ousted the "selected" after waging a struggle along with two other political parties.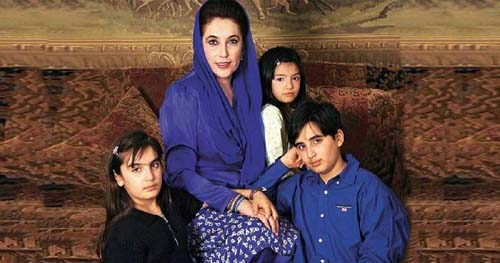 He observed that the man, who was responsible for the current inflation and several other prevailing issues, "that criminal Imran Khan Niazi" is roaming free and is accusing others of causing the issues.
"Imran was causing this damage to the people just to stay in power and the burden of it is now being born by the commoners."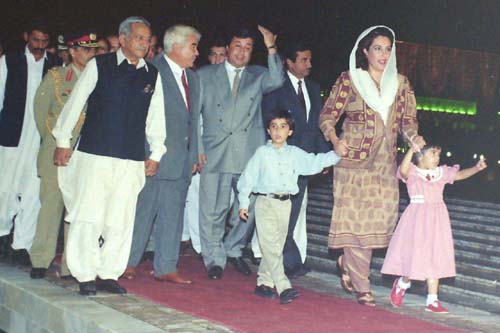 Bilawal said that due to her insurmountable services, struggle and selfless love for the people of the nation, Shaheed Mohtarma Benazir Bhutto will live forever in history. "The principles of Shaheed Mohtarma Benazir Bhutto will always be a beacon for us," he added.