TikTok launches 'dislike' button in Pakistan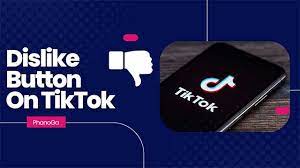 Islamabad: Chinese short-video sharing App TikTok has launched a 'dislike' function in Pakistan.
The goal of the feature is to "promote a comments section for true and honest conversation" on the site. It's an alternative to the report button, which you can access by pressing down on a comment, for comments that don't break TikTok's Community Guidelines but are still "irrelevant or inappropriate."
TikTok has been working on a dislike function since March 2020, when social media researcher Matt Navarra first saw it.
When you don't agree with a comment, you can tell by the black thumbs-down icon. But unlike the "like" button, the number of "dislikes" a comment has won't be shown. This is to "avoid fostering bad feelings among community members or demoralizing artists."
It's not clear how useful the dislike button will be, since users of TikTok find the "not interested" option, which is similar to the dislike button, to be useless.
A recent study by the Mozilla Foundation also showed that YouTube's "dislike" button didn't help users in any way. We hope that the "Hate" button on TikTok will be a more useful tool.