Iran has completes its work on Pak-Iran gas pipeline: Ambassador Mohammad Ali Hosseini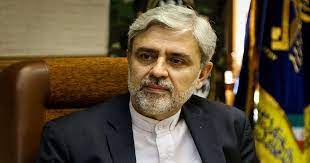 Islamabad: Iranian Ambassador to Pakistan Mohammad Ali Hosseini has said that on the Pak-Iran gas pipeline Iran has done its part and was awaiting Pakistan's action.
"Pakistani friends should play their role, and complete their side of work, and make sure the implementation of the agreement between the two sides. The main thing is the completion of infrastructure, pricing and other related things are trivial we may solve them later, discussion at a very high and been held sometime back and let me assure you that both sides are very serious to finalize this project and soon," he said in a media interaction.
He said Iran and Pakistan were very close to each other culture wise and in other aspects. "We can increase tourism between the two countries this will increase people to people contact, people of both countries can enjoy various kind of tourism, like Shrines (Ziaarat) tourism, medical, industrial , healthcare tourism, moreover we have many archeological sites in both countries that may help. One important aspect that will increase tourism is to increase the number of flights, this will support the process also," he said.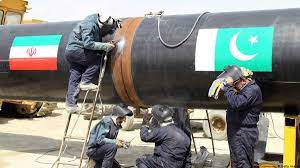 The envoy said last month "we remain successful in arranging 21st joint economic commission session after a gap of 5 years, that was a big step in a sense that a comprehensive dialogue took place between the two countries, where we discussed the cooperation in the fields of trade and economy, and many other fields comes under discussion, most importantly many new opportunities engendered and I am very much optimistic that if we manage to materialize all these developments this will bring the relationship of the both countries to a new level. One very important subject that can enhance the relations of both countries is private sector, we welcome Private Pakistani companies in Iran and offer them to invest at Chabahar free trade zone, as you know there are many facilities as this is a special trade zone, and Pakistani friends may be benefited from them."
The Iranian Ambassador said one very important step taken last month was the first Iran-Pakistan specialized exhibition, in this exhibition many knowledge based companies who are associated to economy articipated, they engendered various aspects that may helps to further enhance the relationship of both countries.
On Kashmir, he said: "We are always of the view that Iran has the potential and relations with both India and Pakistan and we may use this potential positively to resolve the issue, and we strongly believe that Kashmiri nation must have the liberty to decide their fate, and should have the right both politically and as a nation as other nations of the world have, we always stressed that both nations are capable of nuclear attacks, and they must resolve the issue with positive diplomatic dialogue because any kind of conflict will results in irreversible destruction, Iran Saudi relation. You should know that five sessions so far held at Iraq, which ends up positively and both countries agreed to further enhance the discussions and if the Iraqi govt agrees that the sixth session will be held soon, we believe that the good relations with Riaz and Tehran will have positive effect not only on regional countries but this will have very good potential for the regional and Islamic countries."