HK-Economy China's Hong Kong rated freest economy by Canadian think tank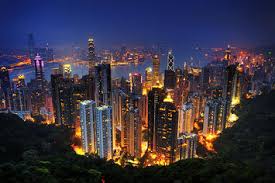 HONG KONG, Sep 26:The government of China's Hong Kong Special Administrative Region Wednesday welcomed that the Fraser Institute once again ranked Hong Kong as the freest economy in the world in its latest report on economic freedom.
The Economic Freedom of the World 2018 Annual Report covers five areas of assessment and Hong Kong was ranked top in "freedom to trade internationally" and "regulation."
"The hard-earned results vividly reflect Hong Kong's steadfast commitment to building a free economy with a level playing field," a government spokesman said.
"The government will continue to build a robust institutional framework, uphold the fine tradition of rule of law and maintain an efficient government, so as to provide a level playing field. This should provide a favorable environment for our economy to thrive," the spokesman said.
The Fraser Institute is a research and educational organization based in Canada.