Belgium-royals Belgium's Queen Paola falls ill in Venice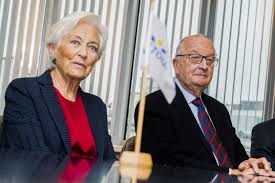 Brussels, Sept 27 :Queen Paola, mother of King Philippe of Belgium, was flown home Wednesday for hospital treatment after falling ill on a visit to Venice, royal officials said.
Paola, 81, suffered a stroke, according to Belgian and Italian media reports.
The Royal Palace said only that she had suffered a "health problem" that required medical tests, while an Italian doctor told Belgian broadcaster RTBF that her condition was "not worrying".
Belgium's Belga news agency said the queen landed at a military airbase near Brussels on Wednesday afternoon and was transferred to hospital by ambulance for tests "in order to give a diagnosis", according to the palace.
Queen Paola has already faced health problems. In September 2015, she was forced to respect a "total rest period" after heart trouble.
In 2017 she also broke her hip less than two months after fracturing a vertebrae.
A native of Italy, Paola was queen of Belgium during the 20 years of the reign of her husband, King Albert II, who ruled from 1993 until his abdication in 2013.
Paola is best known to Belgians for importing a touch of Italian "dolce vita" to the Belgian monarchy in the 1960s, before becoming Queen after the sudden death of King Baudouin, Albert II's brother.
Born Princess Paola Ruffo di Calabria, she spent her entire youth in Rome, where she met Prince Albert at the age of 21 at a reception held at the Belgian Embassy on the sidelines of Pope John XXIII's induction ceremonies.