NA-Session National Assembly session begins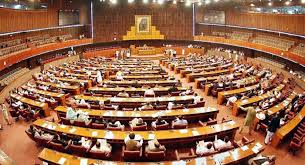 ISLAMABAD, Sep 26 :The National Assembly session started on Wednesday at 11:46 am with the recitation of
some verses of the Holy Quran followed by Naat-e-Rasool-e-Maqbool (PBUH) .
Deputy Speaker National Assembly Muhammad Qasim Suri chairs the session.
According to agenda, the House is set to take up Calling Attention Notices, Matters other than
Points of Order and the House will also resume debate on The Finance Supplementary (Amendment) Bill 2018.