GCUF-registration GCUF announces registration schedule for private students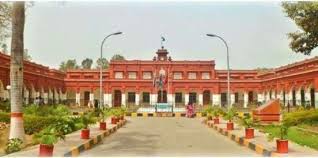 FAISALABAD, Sep 30 ::The Government College University Faisalabad (GCUF) has announced a schedule for registration of private students for MA/MSc, BA/BSc and BCom programmes of first annual 2019.
According to Muhammad Ayub, Director Admin/Additional
Registrar GCUF, the last date for registration with single
fee has been fixed October 18 whereas registration would
be allowed with double fee up to October 26 and with
triple fee up to November 2.
He said that single fee for registration was Rs2,000 while Rs4,000 would be charged as double fee and Rs6,000 as triple fee.
More information in this regard could be obtained from the GCU Registration Branch through telephone number 041-9200957 and the same was also available at the university website www.gcuf.edu.pk, he added.