KP-Housing KP Govt plans to build 750,000 houses for poor people in line with PM policy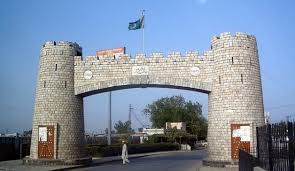 PESHAWAR Sept 30 :The Khyber Pakthunkhwa Government has planned to construct around 750,000 houses in
different districts of the province for poor people and low paid income groups in next five years in line with policy of Prime Minister
Imran Khan of constructing five million houses in the country.
"We are ready for implementation of PM vision in the targeted period which is subjected to provision of timely funds for
construction of these houses. We have chalked out a comprehensive and inclusive mechanism to achieve this gigantic task," said
Muhammad Yaqoob Khan, Additional Director Planning, Provincial Housing Authority (PHA) while talking to APP.
"The KP's share in five million houses in term of the country's population comes to around 750,000 houses," he maintained, adding
demands for affordable houses had increased manifold in the province due to rapid increase in population and long presence of
afghan refugees.
With the construction of 750,000 houses, he said, the demands of affordable households would considerably decreased, adding the
province has 2.6 million houses and still we required about two million more.
The housing Department will launch two mega housing projects namely 'Peshawar Model Town (PMT)' at Peshawar and 'CPEC
City' near Swabi on Peshawar-Islamabad Motorway where majority of the houses would be constructed in line with PM's policy.
"PMT will be constructed over an area of 107,000 kanals where around 100,000 new houses besides commercial and other services
buildings would be built," he said, adding PC-I, feasibility studies and detailed design of this mega project has been completed.
The payment to land owners has already started after imposition of Section-IV for acquiring of land, adding Rs35 billion would be
spent on purchase of land for PMT,, adding PMT will consist of state of the art Education City, Sports Complex, Media Enclave and
Provincial Assembly's buildings that would add beauty of Peshawar.
CPEC City' near Swabi is another mega housing project of the KP Government that would be established at 80,000 kanals with an
estimated cost of around 4.4 billion dollar as the process of acquiring of land has been expedited. The official said around Rs200
billion would be spent on development of infrastructure of CPEC City.
In addition to construction of around 62,000 residential houses, education and commercial zones, public buildings, apartments, golf
course, them park and sports facilities would also be constructed in CPEC City.
This project was designed to highest level of modern smart cities concept with sustainability besides generating economic activities in
more than 40 industries relating to construction sector and provide employment opportunities to more than 80,000 people at local
and regional level.
The agreements with FWO for construction of PMT and CPEC City have been signed and both housing schemes are now an
advance stage for implementation, he explained.
Yaqoob said Govt. land of 8500 kanal at Surizai Peshawar, 8300 kanals in Hangu and around 200 to 300 kanals in different districts
of KP are available for constructing of affordable houses for poor people and low income groups and the participation of private
sectors in these housing projects would be encouraged.
Muhammad Waqas Anjum, Manager Khpal Kor (own house) Project of Provincial Housing Authority (PHA) told APP that four mega
housing projects including Hangu Model Town at Hangu, Dheri Zardad City Charssada, Swat Model Town at Abowa Swat and
Chitral Model Town at Chitral are in pipeline.
Under Khpal Kor housing project, he said, housing schemes at Mulazai Peshawar, Jalozai Nowshera, Jarma Kohat and Hawalian
Abbottabad has already been started and plots were allotted to low paid employees of KP Government and Semi Govt Corporation.
MOUs have been signed with National Bank of Pakistan, Bank of Khyber, Housing Building Finance Corporation and Habib
Metropolitan for financing of Khpal Kor housing scheme.
Under this scheme, beneficiaries employees would be given loans on low markup rate for purchase of land and construction of
houses and the loan amount would be reimbursed in 20 years or till completion of the service.
Likewise, KP Govt has almost completed work on construction of high rise flats in Hayatabad Peshawar over 28 kanal that would
provide inexpensive housing facilities to poor people.