PPP-Bilawal Bilawal grieved over human losses in twin disasters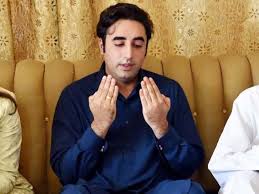 ISLAMABAD, Oct 1 :Chairman Pakistan People's Party (PPP) Bilawal Bhutto Zardari Monday expressed deep grief and sorrow over the catastrophic human losses in twin disasters, a major earthquake and tsunami which devastated city of Palu, in the Indonesian island of Sulawesi last week.
In a statement issued here, the PPP Chairman expressed solidarity and sympathies with hundreds of families who lost their near and dear ones in the massive devastation. "Hearts of Pakistanis go
out to the people of Indonesia and we feel equal agony and pain they are experiencing in the aftermath of the natural calamity," he added.
Bilawal said that international community needs measures to improve early warning systems to protect the coastal areas from such tsunami disasters in the future.